In the immense universe of independent music, certain artists shine as multifaceted gems, and Mattz Johns is undoubtedly one of them. A prolific music composer, singer, musician, and teacher, Mattz Johns has established himself as an undeniable force to be reckoned with in the music industry. As an instrumental virtuoso, Mattz Johns has mastered a wide array of musical instruments, including the piano, keyboards, lead and rhythm guitar, bass guitar, harmonica, and the recorder. What makes his journey even more remarkable is that he is entirely self-taught, a testament to his innate musical genius. Yet, he has also earned his stripes by graduating in basic musicianship, demonstrating his commitment to the craft.
Mattz Johns' musical prowess knows no boundaries, and his compositions have graced the screens of television, the ambiance of movie theaters, and the stages of theater performances. His ability to craft a new song within a mere ten minutes is nothing short of awe-inspiring, leaving audiences captivated by his effortless creative flow.
One of the distinctive hallmarks of Mattz Johns' music is his penchant for collaboration. He frequently extends invitations to featured singers to lend their voices to his compositions, resulting in a mesmerizing amalgamation of talent. This collaborative spirit adds an extra layer of intrigue to many of his songs, making them all the more enchanting.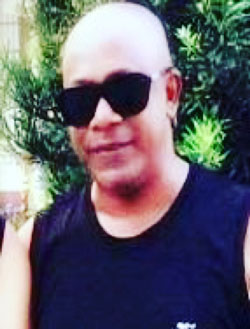 For those eager to immerse themselves in the musical world of Mattz Johns, his compositions are readily available for downloading or streaming on major online digital music platforms such as iTunes, Amazon, and CdBaby, ensuring that his melodies are just a click away.
In 2023, Mattz Johns continues to astonish and delight with a series of remarkable single releases. These include the spiritually stirring "Prophesy Unveiled Let The Light Shine In," the soul-searching anthem "Forgiveness Is The Key To Freedom," the reflective and heartfelt "Life Is Not A Bummer," the poignant and emotive "Lord I Cry To You For Help," the uplifting "Unbreakable Faith," and the heartwarming "Wise Baptism." Each of these songs offers a unique glimpse into the versatility and depth of Mattz Johns' artistry.
Mattz Johns defies categorization as a genre-fluid artist, effortlessly traversing musical landscapes that span from pop to rock, folk to Praise and Worship, and even crafting enchanting Christmas songs that capture the spirit of the season. His ability to seamlessly weave through these genres showcases not only his musical dexterity but also his unwavering commitment to evoking emotions through his music.
In a world where music is a universal language that transcends boundaries, Mattz Johns stands as a beacon of creativity, inspiration, and innovation. His music has the power to touch hearts, uplift spirits, and ignite the imagination. With an ever-growing repertoire and an unquenchable thirst for musical exploration, Mattz Johns is undoubtedly an artist on the brink of even greater heights.
In conclusion, Mattz Johns is a versatile music composer, singer, musician, and teacher known for his mastery of multiple musical instruments. With a flair for genre-fluid compositions, Mattz Johns has been earning acclaim for his emotive and captivating melodies. His music is available for streaming and download on all major digital music platforms.
OFFICIAL LINKS:
https://mattzjohns.onepage.website
https://instagram.com/composermattz
Please follow and like us: