In May, Mary Jane dropped her hit single "Worker Bee" On Friday, June 5th, during the full moon and eclipse, the official music video for the song was released. The video narrates Mary Jane's journey of breaking out of the bonds that once held her. During the video, there are ropes tied to her arms and legs, while the end hints at her liberation.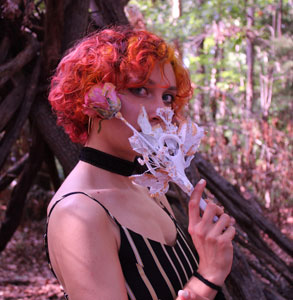 Mary Jane is a creative entrepreneur; a singer and songwriter with a mystical approach to delivering alternative pop/soulful music. She has been a self-taught painter and drawer for most of her life, where this passion still ties into her music.
Mary Jane aims to connect both the visual and auditory sense with her creations. She discovered her love for singing and dancing in 2019, when that love sparked a fire within. This inspired her to go above and beyond for her dreams, even to the point of having a home studio to record music daily.
You can listen to "Worker Bee" on Soundcloud and Spotify, and be sure to check out her music video on YouTube!
OFFICIAL LINKS:
Website: http://www.maryflamejane.com
Instagram: https://www.instagram.com/maryflamejane/
Soundcloud: https://soundcloud.com/maryflamejane
Spotify: https://open.spotify.com/artist/2LhG7OzckT7V1plb9oh0kP?si=KK6swS6WRIWdIWzAH6bXHA
iTunes / Apple Music: https://music.apple.com/mt/album/worker-bee-single/1510953485
Please follow and like us: