Singer, Songwriter, Producer, Film Maker is not what you would expect from your average 18 year old. Julian Lamadrid is a serious force to be reckoned with, originally from Mexico, but he grew up in Dubai as an unexpected talent coming from two sides of the world.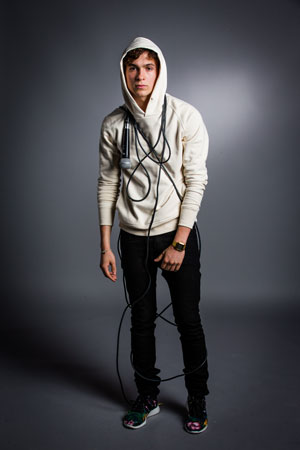 'Untouched' is the 2nd EP that Julian has recently released, having already accomplishing amazing success with his first EP, allowing his single 'Understand' to go viral and reach number 3 on Spotify's Top 50 Viral charts worldwide, racking in over half a million streams, while the unknown "Gem" slowly find his road to stardom.
Marimba is the latest release from the debut EP, which in itself was interesting enough as the baseline of the track was sampled from the iPhone ringtone allowing the song to be different, yet simple and extremely catchy.
Julian has recently released the music video which we've had the pleasure in watching and which portrays how the social media is the main source of communication in a modern day relationship.
Referring to platforms such as Instagram and Snapchat, the emerging artist highlights how instead of talking to your significant other, going on their social media pages became more of a means to communicate as opposed to actual voice or face to face interaction.
While watching this humorous video it's hard to believe an 18 year old student directed, filmed and edited the masterpiece. It just goes to show how determination and talent has no age and no boundaries.
We can't wait to see what's next for Julian Lamadrid but for now check out his new single/video for 'Marimba' on all major platforms such as Soundcloud, iTunes and Spotify and follow him on social media for more to come.
OFFICIAL LINKS: FACEBOOK – INSTAGRAM – TWITTER
Please follow and like us: