Jill Opal's "You Got Me" is streaming on all digital platforms and ready for listeners to vibe with it. Opal, a entrepreneur success story, wrote "You Got Me" and released it into her anticipated album "Beautiful Visions." Contributing to the Album's theme of love and peace, "You Got Me," a song for couples, expresses the desire for love and attention from a woman's perspective to her man. The song is highly relatable and deserves a good listen and jam to on a slow ride.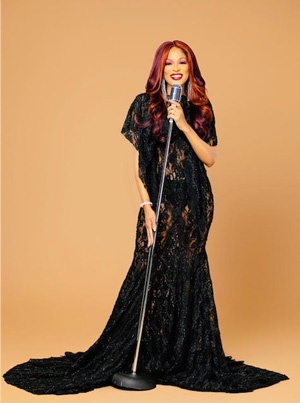 With inspiration of some her favorite artists like Aretha Franklin, Alicia Keys, Cardi B, Mariah Carey, Whitney Houston, Megan Thee Stallion, & H.E.R., Jill Opal's range of genre within her musical talents is an array of R&B, Jazz, Classical and Hip-Hop, and it flows diligently into one another. Her home town of Detroit has given plenty of attention to the new single appearing on radio stations such as HOT 107.5FM.
Her extraordinary skills in music, and her undeniable support from Detroit lead her to courageously pursue and attain a Bachelor of Music Degree in Vocal Performance. She has since used her knowledge, support and mastering of singing and performing to tour around the world. From Detroit to performances all over the United States, and traveling over the Atlantic to Europe, Jill Opal delivers her true spirit and attractive melodies.
"Jill is currently working on her latest album "VIBEZ" in which she will be releasing the first single "You Turn Me On" "She is currently implementing the program "Making a Difference A Better Me" with her mother for girls within schools to help implement a higher self-esteem and positive self-image."
Jill Opal's social media & music links below!
Instagram
@jillopal
Facebook
@jillopalmusic
Spotify https://open.spotify.com/album/2FR5Ve8X0BdVyA6B8Hsi7c
Website http://www.jillopalmusic.com/
Youtube https://www.youtube.com/jillopal
Where To Purchase  Jill's Music
https://music.apple.com/us/album/beautiful-visions/1425971097
Please follow and like us: