illrecur ['il-ri-'kər] is an American music project and pseudonym, founded in 1997 and adopted by Jeremy Allen Pursell. As its main producer, singer, songwriter, and instrumentalist, Pursell is the only official member of illrecur. His passion for electronic, film, and world music led him to further his range of instruments, styles, and knowledge in equipment.
Since adopting the moniker, illrecur has created many pieces of music and collaborated with several artists and organizations globally. illrecur's music is a reply to the change in our times, how music is changing and how he wants to be leading this new era of digital possibilities.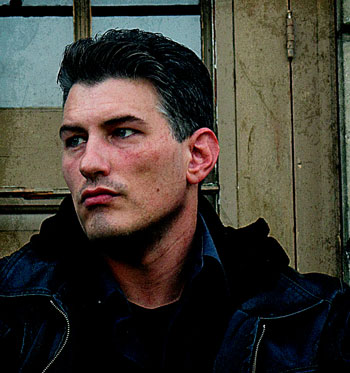 In his works you will find sounds and rhythms you did not even know existed. This is not for everybody and indeed illrecur's music is more cerebral than most electronic works in the marketplace. So if you like regular electronic music and popular anthems then don't waste your time here and go to Ibiza.
But if you want to venture down the rabbit hole into a journey of sonically uncharted territory that will remind you of epic cinematic type scores that were discovered, expertly presented and critically hailed, then go ahead give it a try. The choices are vast as illrecur has released something like 25 albums.
The most recent being "Ellipticon", "Longitude" and "Infraction Point". Not only epic in sound, the albums are also epic in size, all having between 20 and 27 tracks. illrecur breaks the stereotype of a clinical/sterile electronic album with repetitive beats.
He smashes conventional boundaries and explores new musical dimensions. More than melody, the emphasis is on creating mood-inducing atmospheric soundscapes that disregard the conventional verse-chorus-verse-bridge-chorus song structures.
Listening to "Ellipticon", I had the distinct feeling that illrecur's music resembled colorful artistic sketches on sheets of white paper. The tracks start at a given point then meander, explore and expand, before ending up wherever illrecur has decided on taking them.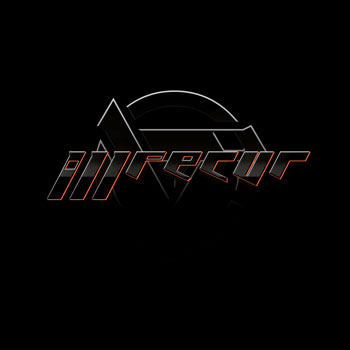 The development of any given piece may drastically change according to the composer's inspiration or the track's thematic purpose. A piece such as "Acquisition" lasts no longer than 1 minute and 22 seconds, while "Dear Sincerity (My Monsters)", spans 8 minutes and 38 seconds.
Constantly reinventing and discovering new, uncharted territories, "Ellipticon" has a dreamlike spell that makes this album resonate so deeply. The strings throughout are angelic yet bone-chilling, haunting yet heavenly. There are eerily peaceful pads, groovy synths, and sweeping cascades of booming cosmic orchestration that submerse you in wistfully beautiful voids.
These atmospheric soundscapes are imbued with a subtly disquieting sense of calm and apprehension; as though the sun has risen another day, but there's a chance it could explode at any given moment.
illrecur is one of those artists whose sound develops progresses and takes different routes with each album release.  What has changed on "Ellipticon" in respect to, let's say, "Longitude", is that the compositions here sound a lot less monolithic, the themes are stated with less regularity, and tones and textures are explored with far greater subtlety.
"Ellipticon" sounds spacey and obtuse, otherworldly and alien, beautiful and serene, tranquil and moving, and is not meant for anyone expecting to unwrap the layers of this music on the very first listen.
OFFICIAL LINKS: WEBSITE – FACEBOOK – TWITTER – BANDCAMP – REVERBNATION
Please follow and like us: