Hicham Chahidi is a music composer and sound designer. Born in Agadir, a city on the Atlantic coast in south Morocco where he listened to Moroccan traditional music, African music, Berber music, and Oriental music. In 1989, he moved to Belgium where he started sound engineer studies. He discovered the richness of Western music and especially loved symphonic music. Today Hicham produces and composes music for audiovisual broadcasting. His work can be heard and downloaded from his royalty free music Library at Music Screen.
One of Hicham Chahidi's recent musical pieces is "Convergence". I would usually find the term "background music" appropriate for this type of orchestral track, but that description falls short of what's being done here. It is music you can turn on and forget about, but it isn't forgettable.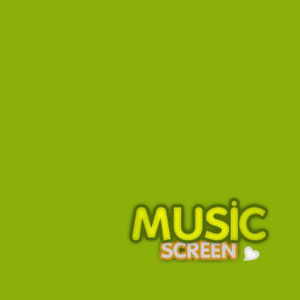 It is similar to the beautiful sound of the surf that is omnipresent when you are at the beach, or the wind through the trees when hiking through the forest. You know they are there, as they definitely make an impression on your state of being, yet you only truly hear them when you really listen.
"Convergence" is a great accompaniment for whatever you are doing, especially if you need to stay relaxed and focused. But this could so easily be music for a film soundtrack, as it possesses layers of atmosphere, tones, textures and colors without ever being overbearing.
There is no definite or single predominant melody lasting long enough to distract you from the overall contemplating sound dynamic. Instead the melody is shared alternately between the violas, the violins, the cellos, and the basses, as well as by the piano.
There are no sharp or shrill instruments here, no pounding drumbeats to disturb the gentle uplifting mood. There's no question that Hicham Chahidi is a supremely talented artist, given the depth of his compositions and the rare beauty of some of them. This is music to be listened to again and again, whether to relax, work along with, or lift your spirit. "Convergence" is at once beautiful and transcendental.
It helps you relax, become focused and cleanses your mind from racing thoughts. There is warmth and primal beauty in the strings that goes beyond words and soothes the soul in way few other instruments do. And by the time the piano melody sets in you will feel how your body and soul has been filled up with inner radiance and relaxation.
On this new track, Hicham Chahidi perfectly encapsulates feelings of peace and tranquility. If you're in need of Symphonically-induced instrumental music that will release your spirit, and calm your heart and mind, then "Convergence" is precisely what you're looking for.
Link to, and download "Convergence" here: https://www.musicscreen.org/Royalty-free/Music/Convergence.php
OFFICIAL LINKS: WEBSITE – FACEBOOK – TWITTER – YOUTUBE – PINTEREST
Please follow and like us: