Globvl is a 23-year-old artist from Broward County FL, who has been making bangers since 2017. His latest release "Never Ends" is available on all streaming platforms. The artist has been making a name for himself over the last few years for his seamlessly blended melodies and a myriad of rap flows. His new single will become one of those bright spots for many fans, as Globvl shows enough artistic evolution to shine even in comparison to his contemporaries. Containing effervescent bars and thrilling production, "Never Ends" is a fire track.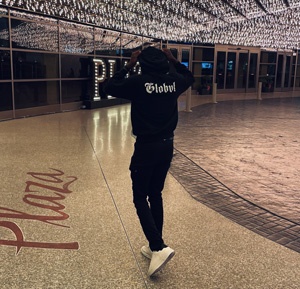 "Never Ends" gives Globvl the opportunity to play with a fresh delivery style, as he fires off a more melodic cadence. He knows what his fans want, and his tracks have been clear from day one, showing that he considers his job delivering on those expectations. His music, at its best, is heavily addictive, and his flows are so smooth and carry so much forward momentum that it feels intoxicating.
The high points of "Never Ends" provide escapism in its most enjoyable form: it doesn't matter where you are in life; when you hear a song like this, with its richly layered beat and its unrelenting bravado, you're right in the groove. Globvl is someone who has practically perfected his artistic process through steady repetition, and he lets it shine throughout this track.
Globvl also has one of the finest ears in underground hip-hop for selecting sensational bets. That whirling synth loop and the ominous vocal interludes lilt off the thumping kick drum and skittering hi-hats providing his fans with the content they are used to receiving from him. Overall, the beat behind the song is atmospheric and catchy and helps set this track apart from the rest. It will keep bringing people back to it.
In conclusion, you have to give credit where credit is due. Globvl knows how to grab rap fans' attention and that's what matters at the end of the day for most artists. He knows how to put together a captivating track and entertain the audience.
OFFICIAL LINKS: SPOTIFY – INSTAGRAM
Please follow and like us: