Twenty-five-year-old Saint Louis, MO creative, Big Derri, used to dance while coming up. She was in all her school's talent shows but then kind of lost her groove, and is currently working on getting her rhythm back, as she wants to be creating videos.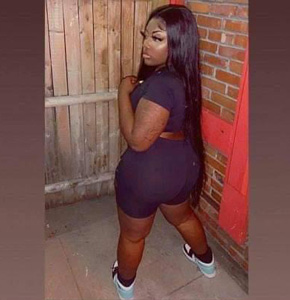 "I love twerking," says Big Derri. "To me it's just expressing that I'm turnt and daring, no matter who turns their nose up at me. Moreover, I am looking to start a career in rap, because that's how I speak motivation to myself. I have a "You can do whatever you set yourself to" mindset, so my music boosts up my ego," she concludes.
Since she consistently heard hard lyrics pop into her head, Big Derri made the decision to overturn her doubts and make music. "I love music because it's a way to express my thoughts, straight through, without interruption or judgement, until the end," she declares.
Big Derri is on radio rotation with her freestyle track. Follow her on Instagram @_deebee___
Please follow and like us: