Cut is an artist from New Orleans who grew up in the St. Bernard Housing Project suffering from poverty, drugs and violence. In 2007 Cut released his debut album, "Mother Nature", with OneThang, his fellow label mate at the time. The album sold over 60,000 copies on the black market.
Cut who has worked with artists such Snoop Dogg , Lil Boosie , Teflon , and many more, has released 4 mixtapes since his debut release. He is currently promoting his single "High", from the album – "They Drove Na".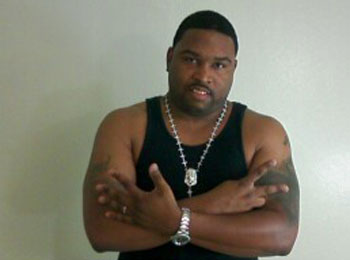 Cut is clicking on all cylinders here. Don't think, just pick this up, you won't be sorry. We need more artists like this in the industry. As soon as I popped this in, I was hooked.  "High" is riding all the way through with very well crafted punch lines, and flows that make sense together content to make your mind wonder.
With Cut it's not just his lyrics but his lavish flow and production that makes his songs hot. He has a good rap voice and it flows buttery smooth over the various beats that he uses. His vocals are like spicy seasoning over gourmet food. On "High", Cut switches his flow up and down continuously, while his charisma, sheer power and energy of his delivery is captivating.
Cut also knows how to choose beats and knows how to get smooth over them. It's lyrically on point as the beats are and his raspy voice does a lot to set the tone. You cannot question his hustle either, a song that paint a vivid picture of his lifestyle, and his savvy. Moreover, "High" shows Cut's lyrical growth and word play.
After listening to this single, it is obvious that anticipation for the album will grow substantially. Cut is hot right now and regardless if you like him or not, he is a good rapper with occasional flashes of brilliance, which means that he will be keeping the rap game under siege for a while yet!
OFFICIAL LINKS: REVERBNATION – JANGO  
Please follow and like us: