The Atlanta native, Chazzie, has worked with a world of phenomenal unknown talents, as well as known artists Cee-Lo Green and Killer Mic both Dungeon Family, including producers DJ Primier, Rusty J. and Anthony David to name a few. Chazzie is an artist and songwriter who combines both R&B and Hip-hop into her music style. Her voice is raw and emotionally invested; it's the one quality that sets her apart from many other singers in the business. She has heart and that comes through in every word she utters.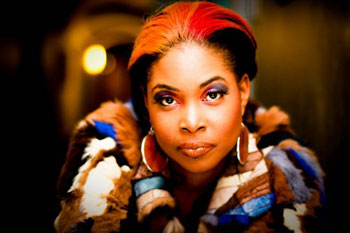 You've probably been hearing a lot about soul lately, and how it's that soul that can make or break an artist in any avenue of work they choose to pursue. If your projected audience can't believe you then you won't make it, no matter how hard you try or how talented you really are. Chazzie has that soul. It is evident in the song, "Save Yourself", Produced by Rusty Jay and Chazzie Shepherd, released through M.A.D. Entertainment/Investing Black Records.
On "Save Yourself" she masterfully delivers to her projected audience, with her heart on a sleeve and we just devour it up because it tastes so good. Chazzie is assertive but she's not blunt and aggressive. She also knows how to work and ride a groove which is evident on this single, which offers a great mid-tempo flare to it.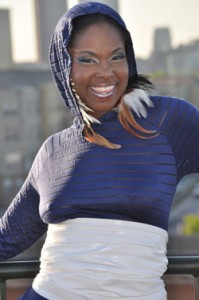 Chazzie's vocals draw you in and catches your attention. She creates a song out of inspiration and personal experiences and she does what she feels is her best capacity. She has beauty, sass, class and a voice to match.
Chazzie knows how to deliver music for the urban airwaves, have the ability to appeal to the crossover world, and still maintain a fan's respect on "Save Yourself". Everything is done so well; lyrics, music, production and let's not forget the voice. Her vocals here, are melodic, mature, and with a definite pop sensibility.
Once again Chazzie has proven that she is here to stay. Her style is off the hook and she is busy cementing her status as a force to be reckoned with each new release. The voice, the style, and the sophisticated edginess of "Save Yourself", will keep you wanting more. This song has flavors anyone can relate too and feel.
OFFICIAL LINKS: SOUNDCLOUD – ITUNES – SPOTIFY – YOUTUBE
Please follow and like us: