As we move towards the end of 2021, there are so many Producers who are on the verge of becoming the next big thing in the new year. Coming from Melbourne Australia, EDM artist Brunztunz, has dropped a series of banging singles during this year, including "Burnin", "Fireworks", "Holy Grail", "Memories" and "Raindropz", among others. As a hardworking student of the craft, Brunztunz has continuously surpassed himself and the stylish techno scene to become an appreciated underground Producer.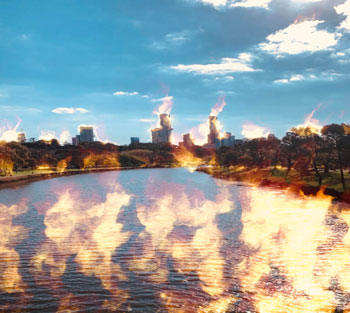 Whether you want to rave it up on the dancefloor or are looking to crack open a cold one and enjoy the electrifying vibes of a scintillating beat, a dedicated Brunztunz playlist is guaranteed to hit the spot. The underground dance scene is full of talented artists and skillful DJ/Producers but Brunztunz stands out by combining rhythmic realms of Techno with a variety of melodic motifs and emotive vocals when he needs to.
Brunztunz's unique styles from the underground alongside his ear for the mainstream realm makes him a very versatile artist. His integration of influences from both the aforementioned spectrums of the music world is what makes him come to the fore.
As the electronic scene keeps growing, it leads to more artists like Brunztunz coming out from under the wraps with more music as well. Dedicated to combining different sonic textures and cerebral beats into a simple and functional dancefloor framework, is a rare skill, but one which comes easily to Brunztunz. Clearly intended for loud sound systems, but not averse to more intimate settings, the Australian producer's music seamlessly mixes instrumentals and vocals, into mostly formidable EDM records.
Smartly pushing forward his vision of electronic music whilst trying to stay loyal to the rave, Brunztunz has a passion for music that over-rides the usual trappings of the modern dance industry. He is quickly marking his own place in the EDM scene, from way down under!
OFFICIAL LINKS: SPOTIFY – TIKTOK – INSTAGRAM
Please follow and like us: