Berlin-based Indie-Pop artist 'Rumia' releases her latest single 'Everything I Did, I Did It Just for You' via Fluctua Records, the track is the second single from her upcoming album. Produced by Manuel Colmenero (Vetusta Morla, Shinova, Nena Daconte).
'Everything I Did, I Did It Just For You' sees Rumia reflect on her relationship with her lover. It seems that all this reflection happens during a night of partying, one of the many, in which Rumia tries to forget how badly she is doing with the person she is in love with. Not sure if her love is truly reciprocated by this person, she asks him to make up his mind whether he wants to be with her or not, before it's too late.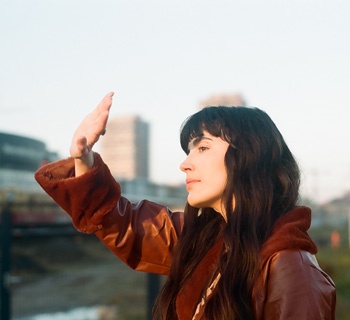 Rumia explains "I was inspired by one of my first lovers, a relationship that I had 10 years ago. For me the writing process came by surprise, not expecting to go into that direction but it seemed that something needed to be seen from a more mature perspective of myself. After writing so many lyrics (I wrote around 30 songs for this album) it helped me to see the good and the bad from that experience, and in this case the good came out and made me comprehend what happened."
This single will be released with a RUMIA NFT Collection. Rumia is releasing an NFT limited collection of 50 unique digital drawings. Each of them represents a different character from Rumia's music videos. By owning a Rumia NFT you unlock access to exclusive content, virtual events and much more. Moreover, if you interact with the new releases you will receive the first NFTs for free.
Driven by the Berlin music scene, her songs have evolved into more synthetic and electronic soundscapes, never abandoning the natural sounds of piano and acoustic guitar. A fresh proposal influenced by 90s genres like Trip Hop, as well as modern pop like Taylor Swift or Gracie Adams. These influences have been guided by her love for lyrics, with storytelling being one of Rumia's most prominent abilities. Having started to share her deepest stories, based on her own experiences.
OFFICIAL LINKS:
Facebook: https://www.facebook.com/rumiamusic/
Instagram: https://www.instagram.com/iamrumia/
Twitter: https://twitter.com/iamrumia
Spotify: https://open.spotify.com/artist/3Dd0SyoclHdRsN6aKPSRck?si=zbEximihTa2bfac9VEt_pA&dl_branch=1&nd=1
Please follow and like us: