Cash Out Keyz, the co-founder of 'International Grinding Boyz' (I.G.B) now known as 'Ambition Musik Group' (AMG) debuted in 2006 with Young Jr. (Josh Reynolds) on a tracked titled "Fist Full Of Dollars". Since then Cash Out Keyz has never looked back, continuing his venture as an unsigned independent artist, and making headway into the industry. He has opened up for Lil Wayne, Ying Yang Twins, S.A.S from Dipset Eurogang, and many more. Born December 9, Marquis Wright, better known by his stage name Cash Out Keyz, as well as by his alter ego C.O.K, is a American hip hop artist from Brem City (Bremerton), Washington, who is making his presence felt in the industry. After his critically acclaimed project Draft Day "My Fellow Americans It Is Time To Hear Me", Cash Out Keyz is back with another hard-hitting album – "A.M.G Presents: C.O.K – InFamy (A Date Which Will Live In InFamy)" produced by Hit Valley Studios.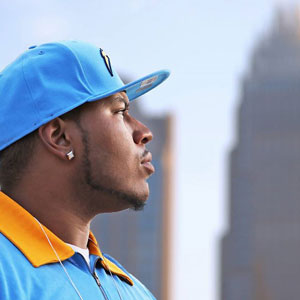 The album begins with the mellow and heavenly intro – "Infamy Intro (GOD)", which moves into the smooth flowing "L.O.E (Loyalty Over Everything)". With ominous strings and a fierce snare to back him on "Path 2 Riches", Cash Out Keyz makes it clear that he is not your average "hot-for-a-minute" rapper. A melodic and triumphantly sung hook makes it clear that he's in this business to touch people's lives. "See Me Make It" once again use the strings to great effect, and the layered voices blend perfectly with the production, adding a whole new dimension to the song. The lyrics are my favorite part, however. It tells a story of people driving themselves crazy hating on C.O.K.
"Swing My Way" is a classic tale of love done over a spicy, dreamy, and spacy R&B production. The vocals play like a rhyme tag team to a great, energetic effect. In the realm of rappers trying to be hard and having nothing but disrespect for women out there. It's really heartening to see C.O.K come along and kick that trend to the side and give the respect as it is due. "Make It Work" takes it to another level speaking on how you've got to be 'in it to win it' and you have to put your soul in what you do if you want to succeed and make things work.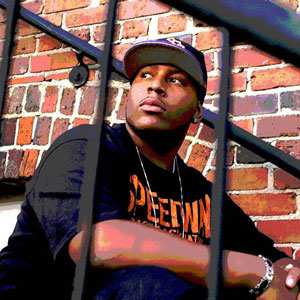 At a time when rappers are in the business just for the money and now that BET has become an even wackier version of MTV, and YouTube is inundated with fake viewers, it's nice to hear a refreshing and positive album from a lyricist who truly has love for the game. The album has great production throughout and Cash Out Keyz' rhymes are incredible. Almost everything that he says on this album is quotable, whether it is extremely deep or simply humorous. Yet at the same time he doesn't lose any Top 40 catchiness, which is evident on ear-candy such as "You Don't Have To" and "Hood On Fire" ft. Alex J.
However, "InFamy (A Date Which Will Live In InFamy)" above all, proves without question what Hip-Hop is, and can still be, amidst songs out there today that get major airtime, but will be distant memories less than a year from now. It seems like Cash Out Keyz' left the best for the last, as standout tracks such as "Made For It", "Blow Your Mind" ft. SpaceMan Stuw & Jai Gee, "Bad Guy" ft. Clay Prime and Change Gone Come are a wonderfully crafted blend of conscious lyrics, great beats, superb samples and outstanding creativity.
The intro on this album sets the tone for you to clear your mind and mellow out, but once the second song hits, you know you're in for something. Thank You C.O.K., now we know that Hip-Hop isn't completely dead!
OFFICIAL LINKS: WEBSITE / INSTAGRAM / TWITTER / SOUNDCLOUD / FACEBOOK / REVEBNATION
Please follow and like us: