"Extraordinary things happen to extraordinary people"
This write up is going to be all about a phenomenal artist called 'Visionz2turnt' and his latest single called "Up The Smoke". For quite some time, his music has been the soundtrack to the lives of millions. It has been the voice of reason and a moral compass. His tracks are truly soul touching and powerful. Creativity in its purest and undiluted form is the true definition of Visionz2turnt's music. His all-new amazing and inspirational melodies are bound to make you fall in love with them.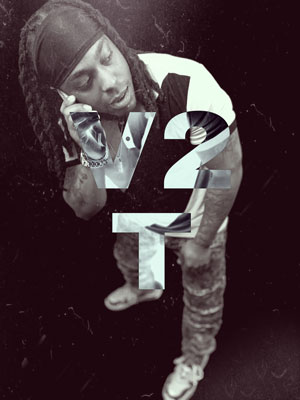 Everyday life throws a challenge in our face. We have two options, either to accept it and win or back down and lose. You might even feel that you are continuously chasing after something that you want to achieve but are gaining no results.
But true success comes to those who never give up. And Visionz2turnt wants to make you a champion who can face life with no fear, through his amazing music. He is a new and versatile artist who aims to spread positivity and hope through his music. He believes that no matter what situation you are in; music will set you free!
Music is the shorthand of emotion. And where words fail, music speaks. Visionz2turnt's music is all about the everyday struggle and challenges that we as humans face on a daily basis and about being yourself and having fun while staying loyal and perfecting your craft. Visionz2turnt's music is a new style or genre of music because it is a wonderful combination like no other. He mixes rap, trap, hip hop, and pop all into one ball and delivers it both at a rapid speed and mellow.
Visionz2turnt started out at a very young age with writing poetry. He faced many challenges and hardships in life but still managed to overcome them and faced life with a smile. In 2010 Visionz2turnt's life changed drastically as he enlisted for the United States Army to start a new beginning for his newborn son. In 2011-2012, he served time in Afghanistan while in his downtime continued to perfect his craft.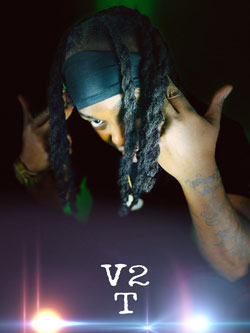 Throughout the years' Visionz2turnt has continued to work on his music while leading a car club called U.S.D.A (Urban Street Design Automotive). He always tries his best and helps the homeless while providing and serving the elderly.
Visionz2turnt believes that one should always be humble in life as that is the only way to succeed. He grew up with nothing but hope and now wants to provide others with the same ambition and motivation to dream and achieve what they want!  As he grows and evolves, he values evolution in others.
Visionz2turnt has created some phenomenal tracks that will get you hooked on. His music is pure energy, an energy that will drive you and fuel your passions. We as humans are meant to dream, aspire, and achieve.
And Visionz2turnt believes that if his music can bring about a change in your lives, then his ultimate desire has been achieved. He has consistently been dropping song after song showing the competition that he will not rest even after his mission is complete. Visionz2turnt is definitely an inspiring and amazing upcoming artist to look out for.
So go ahead and experience his sensational new tracks here – 
Soundcloud: https://www.soundcloud.com/visionz2turnt
 YouTube: https://www.youtube.com/V2TMusic
 Instagram: https://www.instagram.com/visionz2turnt
 Twitter: https://www.twitter.com/visionz2turnt
Facebook: https://www.faceboook.com/Visionz2turnt
Audiomack: https://www.audiomack.com/visionz2turnt
Website: https://www.visionz2turnt.com
Please follow and like us: