Yo, hip-hop heads, listen up 'cause I'm about to drop some real talk on the freshest talent taking the rap game by storm! Brace yourself for Christhebrooo, an independent artist hailing straight from the heart of Virginia, serving up a tantalizing concoction of beats and rhymes that'll leave you hooked from the first listen. Hold tight as we delve deep into the vibrant world of "Christhebroski" and discover why this dude is destined to be the next obsession in hip-hop!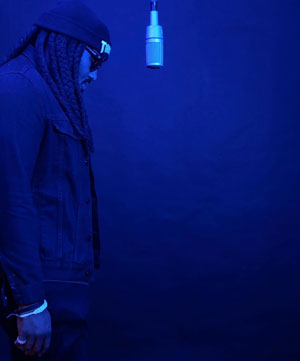 "Christhebroski" ain't your run-of-the-mill mixtape; it's a thrilling rollercoaster ride through a musical wonderland. Our boy Christhebrooo knows how to keep it real, delivering raw and gritty drill vibes while seamlessly gliding into smooth harmonizing flows. Talk about versatility, this project is packed with a mix of flavors that'll leave your taste buds craving for more. And guess what? He's not alone on this ride! Virginia's got his back as he teams up with other blazing artists to take his game to the next level.
But hey, you know a true hip-hop contender when you hear one, and Christhebrooo is the real deal! With the blazing hot single "been that," featuring the lyrical prowess of Ace Tarantino, he's already making waves on YouTube. Go on and check it out; you won't be able to stop yourself from nodding your head to that infectious beat!
Our boy Christhebrooo ain't just another rapper; he's planning on being a driving force in the underground rap game, pushing boundaries and crafting his own unique path to captivate audiences far and wide. From the moment his music hits your ears, you'll feel the unyielding energy, razor-sharp rhymes, and an unapologetic confidence that sets him apart from the rest. The modern rap scene better watch out 'cause Christhebrooo's got that magnetic flow that's nothing short of extraordinary.
"Christhebroski" packs a punch with 11 electrifying tracks that showcase his dynamic cadence and mind-bending lyricism. Each verse is a verbal onslaught, dripping with creativity and delivering a knockout punch that leaves you begging for more. Christhebrooo doesn't just make music; he creates an experience that'll have you locked in from start to finish.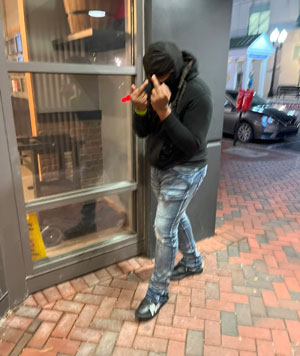 Christhebrooo's got charisma for days, and his talent? Unstoppable! The mic presence of a seasoned veteran combined with that electric energy makes him a force to be reckoned with. The stage is where he belongs, and he's ready to conquer it with his unbridled greatness.
Christhebrooo is rewriting the rulebook, fusing influences from all corners of the genre to create an explosive, innovative sound that's all his own. His rhymes slice through beats like a hot knife through butter, leaving you in awe of his lyrical prowess. With Christhebrooo, it's not just about the hype; it's about the raw talent and the unyielding passion that seeps through every note and every line.
From bangers like "yeah ok" and "gas" to the soulful vibes of "my heart there" and "florida flo," Christhebrooo's "Christhebroski" delivers a mesmerizing showcase of his boundless artistry. And don't sleep on the killer collabs! Tracks like "zelle" featuring 600 Domo, "status" with Tmane, and "how to move" also featuring 600 Domo, prove that when Christhebrooo joins forces with others, magic happens.
Christhebrooo will soon be a name on everyone's lips, and for all the right reasons. He's got the talent, the swagger, and the musical magic that sets him apart from the pack. When you're talking about the future of hip-hop, Christhebrooo's name is right at the top. Trust me, you don't want to miss out on this rising star's meteoric ascent. Go ahead, plug into "Christhebroski," and let yourself be swept away by the magnetic force that is Christhebrooo!
OFFICIAL LINKS:
https://www.facebook.com/christhebrooo?mibextid=LQQJ4d
https://instagram.com/christhebrooo?igshid=OGQ5ZDc2ODk2ZA==
https://twitter.com/christhebrooo?s=21&t=oyuZ_qsdQi3HBBhcYl-6uA
https://t.snapchat.com/2VJHJ9pu
Please follow and like us: