The only way to describe "IMMORTAL HU$$LE", the debut album from Ohio native, Trauma The Alpha, officially dropping 10/28/20, is that it represents a big moment in his career. All eyes will be on him for an impressive launch, and the Cincinnati spitter looks set to deliver. Trauma The Alpha is fixated on separating himself from his peers, notably by embracing his continual growth as delineated on the tracks "Lets Get Paid" and "Head Huntin" ft. Pete Millións.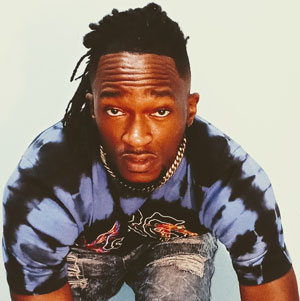 Trauma The Alpha speaks from experience and gives you full insight of his journey. No exaggerations, no amplifying details, no bullshit.  Just straight facts on how he views it. The twist in the tale is that Trauma, takes those facts and weaves them into mesmerizing narratives with jaw-dropping flows and killer one-liners: "I'm sick with the flow, like I'm sick with the flu".
"Lets Get Paid" is a stylistic extension of what Trauma The Alpha has been doing for a while – breaking simple rap bars into entangled and hard-hitting metaphors and complicated punchlines running on uneven flows. "The streets left me with bullet wounds and battle scars. I jumped up in that truck like an Avatar. Pockets filled with paper like a catalog. My trunk up in the front like an elephant."
It's a mix of fiery street braggadocio and conscious lyrical sophistication. It's the introduction to an artistic explosion. Keeping one's skills on the mic sharpened is no foreign concept to Trauma The Alpha, as the Cincinnati emcee never misses an opportunity to exercise both his mic skills and his pen game.
Every release finds Trauma The Alpha more mature, focused, and driven than the last time we heard him – and "Head Huntin" ft. Pete Millións, is no exception.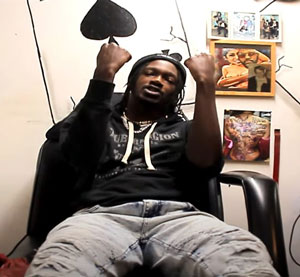 Trauma The Alpha somehow continues to find new and compelling ways to dissect his talent. Overflowing with melodic sing-song flourishes, and a banging beat, the track capitalizes on almost every moment the rappers spend on it. Every verse on the track is peppered with sharp imagery and wavy, twisted mellifluous flows, as Trauma The Alpha and Pete Millións flex their skills while exchanging bars.
All of over these tracks, Trauma The Alpha showcases the type of razor-sharp wit and streetwise savvy, many will expect to hear on the upcoming album "IMMORTAL HU$$LE". His rhymes and flows, allow him to fully command the space he inhabits. What makes Trauma The Alpha rhymes rather remarkable is his ability to hit with gut punches and feverish imagery
Trauma The Alpha reaches peak confidence levels throughout these songs. Every fiber of these tracks are given pristine attention; not a single rhyme or sonic movement is delivered without conviction.
It's a handy introduction for new fans to see someone who can straddle modern rap trends while still being one of the sharper rhymers and writers on the block. And it's the perfect prelude to Trauma The Alpha's debut album "IMMORTAL HU$$LE", which drops 10/28/20.
OFFICIAL LINKS: SOUNDCLOUD – INSTAGRAM – FACEBOOK
Please follow and like us: