Black Naga, is a name that embodies the fusion of cultural identities and artistic ambition. Uniting his profound connection to his black heritage with the boundless creative essence epitomized by the Hindu deity Naga, Black Naga showcases his multifaceted talents in his latest musical endeavor, the compelling album "Boys Just Wanna Have Fun!" Hailing from the vibrant city of Boston, Massachusetts, and now firmly rooted in the dynamic atmosphere of Washington, DC, Black Naga has carved a niche for himself in the realms of RnB, Hip Hop, and beyond.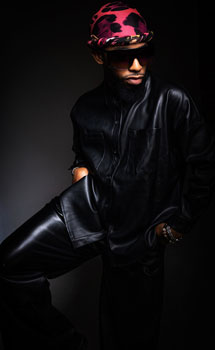 Blending influences from the 90s Hip Hop and RnB scene with an unbridled love for the nuances of pop and rock music, Black Naga stands as a formidable force, not just as a musician but also as a creative mogul, photographer, writer, and the driving force behind the multimedia powerhouse, Live More Music & Media. A multimedia empire comprising "Live More Music Group, LLC," "Live More Media, Co.," and more recently, "Live More Vision, Co.," a photography and modeling agency.
"Boys Just Wanna Have Fun!" emerges as a testament to Black Naga's undeniable artistry and self-assurance, reflecting an artist at the pinnacle of his craft. The album's 13 tracks paint a vivid picture of an artist unafraid to experiment, while delivering an unwavering sense of confidence and finesse. From the exhilarating opening track "Party," with its intricate sonic landscape, to the shimmering titular anthem "Boys Just Wanna Have Fun!" and the dynamic collaboration in "Ain't The Same" featuring the notable L.O.W, the album sets the stage for an electrifying musical journey. Each note, each lyric, and each production element seem to flow effortlessly, resulting in a harmonious symphony of brilliance.
The infectious energy reaches its peak with "F.A.F." featuring the talented HYZ, a compelling dancefloor anthem that showcases Black Naga's smooth vocal delivery and innate sense of rhythm. The irresistible charm of "Cadillac Crazy" beckons the listener to turn up the volume, as Black Naga effortlessly weaves a soulful groove that lingers long after the track concludes. The enthralling narrative of "Body" featuring Sevndeep is matched seamlessly by the masterful musical arrangement, a true testament to Black Naga's prowess in both storytelling and sonic craftsmanship.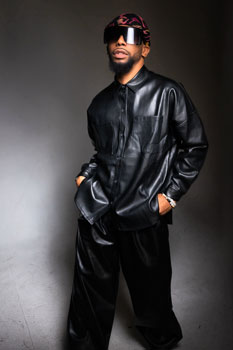 Standout tracks such as "1-800" bear witness to Black Naga's innate ability to infuse contemporary popular music with an enduring sense of melodic allure, underscoring his distinctive musical sensibilities. The pulsating beats of "Yummy" featuring the dynamic Lyricalmar and the high-octane fervor of "Overdrive" showcase Black Naga's proficiency in seamlessly incorporating his rock influences into his signature sound. Transitioning into the haunting resonance of "RU Down," Black Naga demonstrates a remarkable versatility that transcends genre boundaries, while striking a delicate balance between polished craftsmanship and an unbridled artistic spirit.
As the album progresses, "Thank My Ex" and "Let It All Out" featuring the talented Zayon Anodomere pulsate with infectious dancefloor rhythms, offering a glimpse into the multifaceted nature of Black Naga's creative prowess. The album culminates with the introspective groove of "Duplicity," a testament to Black Naga's commanding vocal presence and emotive depth. The album's coherence is a testament to Black Naga's profound understanding of musical storytelling, rewarding listeners who delve into its sequence with an immersive and captivating experience.
"Boys Just Wanna Have Fun!" stands as a masterful showcase of Black Naga's polished artistry, seamlessly blending a diverse array of musical influences while maintaining a cohesive and engaging narrative. With an unwavering commitment to crafting impacting hooks, infectious grooves, and captivating timbres, Black Naga solidifies his position as a true achiever in the contemporary music landscape. This album serves as a testament to his unyielding dedication to musical excellence and unbridled creativity, steadfastly showcasing an artist at the zenith of his artistic prowess.
OFFICIAL LINKS: Livemoremusicgroup.com – IG/Twitter: @theblacknaga – YouTube.com/@NagaDaNinja
Please follow and like us: