The Love Theme is the brainchild of producer Dominic Owen on his Smokersblend record label. "U Made Me Love You" is the second of several free single releases as the band prepares its second album due in 2016. It has been a while since I first started listening to "Chillout" and "Downtempo" music, and it really took to me in a way few other types of music has done before. It helps you to relax and unwind, and lets all your troubles drift away care-free! That's what I really love about this kind of music.
Dominic Owen and his The Love Theme project, do a variation on the theme, which can be associated more with the "Chillhop" genre. In December last year, I heard "Tomorrow", the previous single from The Love Theme and I was blown away at how talented Dominic Owen really is. He has this way of communicating through music that pulls you deep into every song.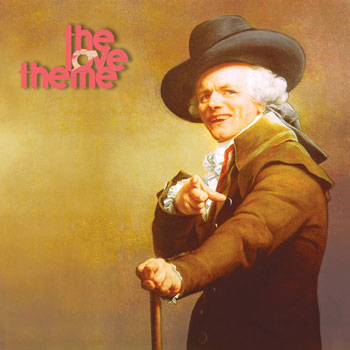 Now today, The Love Theme is back with a new track, entitled "U Made Me Love You". This song is dangerously erotic. I had to put the track on replay several times. That was enough to convince me. I would definitely encourage all "Chillout" fans out there to give this track a listen. It definitely has a bit of a "Soul, R & B" type of vibe to it too, so if you like that type of music, I would strongly recommend you give this a try as well, because I'm sure you'll love it.
I've been following Dominic Owen for a while now, and he's such a unique and unbelievable producer. It's incredible how he warps sounds to create something unexpected. His syrupy beats and haunting melodies play to each other with little effort. The man is an absolute genius. Even if you had no idea of who he is, on first listen your brain will demand more and your finger will demand you to hit the replay button.
Your ears will fall in love and it is music you will want to play to relax. Just set out some candles and melt away into your own imagination. You'll notice how this music is orgasmicly thrilling to your ears. It will send sensations all over your body that you rarely come across in music or haven't come across in a very long time.  I'd call it sensual but that would be misleading. It is sensual, don't get me wrong, but it's deep and soothing on more than just that level.
The Love Theme gets your rhythms flowing with true flex and skill taking drum track flavors to a new level. Musical savvy is in this mix of musical marinade. Plenty of soulful vocal interludes and a splattering of horns will cook the atmosphere slowly. The sound immediately takes over your mood and emotions and puts you in a different state of mind.  Imagine having great music from this generation without explicit language or negative content, just vibe sounds that break every mold, age and color barrier. "U Made Me Love You" is it!
OFFICIAL LINKS: WEBSITE – SOUNDCLOUD – DOMINIC OWEN – TWITTER
Please follow and like us: