The Frost is a multi-genre group comprised of Leah Evans (Vocals) and Christian Gratz (Guitar, Piano). Located in Pennsylvania, their brand new single "Keep It Real" was released on December 7.  The duo emerge at a time when the ranks of sophisticated pop contenders seemed to have disappeared on a daily basis. Simultaneously chic and very creative, they thrive on the considerable charm of lead singer Evans, with her smooth chocolate voice, the instrumental talents of Gratz, as well as the pair's impressive abilities as a songwriting unit.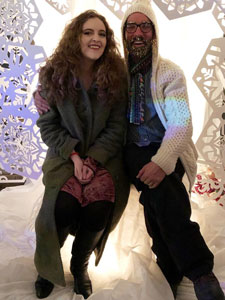 An absolute stand-out aspect of the new song is the way it's been arranged and mixed. You'll hear tumbling cocktail piano, strummed guitars, and plucked basslines that are blended cleverly enough to sound both thoroughly modern and authentically retro.
The song combines soul music and upscale, easy listening with rangy, melodic pop lines. This is a sweet, rhythmic and luxuriant confection. It conjures the feeling of white-hot days spent sunbathing and lying by the sea, followed by the neon-lit nights of a late night club groove.
It rewards multiple listens, and its sheer, unabashed retro vibe is extremely becoming. You can quietly listen its mellifluous tones, or sway across the dance floor to its vibrant rhythm. This Pennsylvanian duo will subtly introduce mainstream radio listeners to a unique brand of Top-40 savvy, infused with underpinnings of soulful improvisation and sophisticated melodic structure.
Their commitment to authenticity and taste in stylistic choices can be heard at every turn. The Frost resist the temptation to bow to quick, attention-grabbing gimmicks, instead opting to infiltrate their songs with flavors that fill both the senses and intellect with solid emotion and truthful engagement.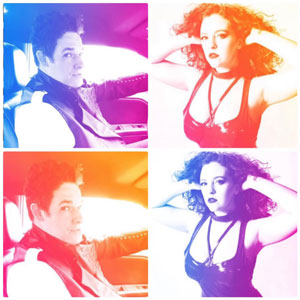 They admirably and accurately capture a grand-yet-intimate mood that permeates their music. "Keep It Real" is a cut which assimilates many of the rhythmic and harmonic components that make The Frost an enriching listening experience.
Illustrious pianos, rollicking basslines with dancefloor sensibility, quietly forceful twists and turns on the drums and percussive effects, and Evans' no-frills, soulful and resonant delivery – all in three minutes.
"Keep It Real" is but one example of Leah Evans and Christian Gratz' transcendent talent for weaving stories and chord progressions, which they convey with an unassuming but all-knowing attitude. And there's probably a lot more where that came from. They sound as if they have the necessary mileage and heft for a full album of musical gems.
There's a classiness to this – that type of perfect pop music that is far superior to the usual chart fare. It's music that breathes, and couldn't easily be compared with anything else out right now. Confident and euphoric, with an intoxicating rhythmic feel, The Frost can be considered creators of timeless cutting edge multi-genre music.
Find out more, and follow The Frost on FACEBOOK.
Please follow and like us: