At age the of 49, songwriter and music producer Robert Gangbo debuts as solo artist with two singles – both masterfully interpreted by American singer Tamra Rose – showcasing gift for soulful pop, rock, folk blends. A year ago, Gangbo did not even know where to start to write a song. Neither had he ever thought of entering the music scene. Robert had a very usual passion for music all his life, and nothing more.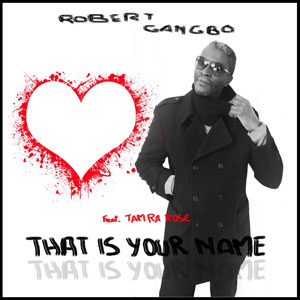 Then after realizing he was able to easily invent musical melodies and write lyrics, a quality he didn't know he had before, he decided to write his first full song during the first COVID-19 lockdown. So, at the age of 49, he decided to listen to the musician laid in him and enter the music scene directly.
Originally from Brazzaville, Congo, and resident in Italy since the age of 8, Gangbo does not tend to identify with a particular musical genre. He loves listening to various styles, from classical to more commercial, even if the songs he writes have an imprint that lies somewhere between pop and folk.
Speaking of his path, Robert shares a more recent reflection: "These days I have wondered if this creative passion of mine was latent in me, or if this has developed recently. Well, I don't have an answer. I just know that once a musical project is completed, I immediately throw myself into a new one."
So he goes on talking about his creative process: "I take care of the creative part, writing lyrics and creating the melodies of my songs. Once this step is complete, I follow the part of the arrangement, where I give directions and suggestions, and finally I look for the right interpreter for the song."
The first fruits of this prolific momentum that the artist from Congo is experiencing are two soulful singles, "That Is Your Name" and "Mom I Love You."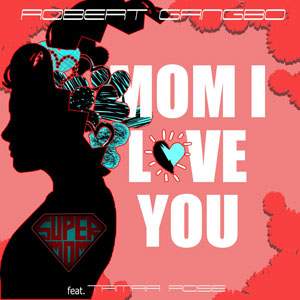 "That Is Your Name" is a song that Robert dedicated to his daughter Martina. A declaration of love from a parent, who can be the father or the mother, towards a growing teenage daughter. "Mom I Love You" is a single dedicated to the mother figure, therefore to all mothers in the world, capturing the power of that feeling of love that indissolubly binds a son or a daughter to the beloved parent.
With these two first releases, Robert Gangbo captures the essence of two reference points in his life. He takes their most heartfelt sentimental folds and conveys them through two touching compositions, which will allow many listeners to find very engaging emotional hooks.
Both the singles are masterfully interpreted by American singer Tamra Rose, who embellishes the works composed by Gangbo with spectacular vocal performances. Capable of giving goosebumps, those who have already had the good fortune to meet Tamra's moving voice have found her touch close to iconic memories, such as that of Amy Winehouse.
"That Is Your Name" is out now, available to stream on Spotify and SoundCloud. "Mom I Love You" will be available in streaming soon. To find out more about Robert Gangbo and his music, and to stay updated on his upcoming releases, find and follow Gangbo all over the web by checking the links below:
FACEBOOK – INSTAGRAM – SPOTIFY – SOUNDCLOUD
Please follow and like us: