"Slide Tonight" is a new single by BFLAME that will surely have you up on your feet so fresh and so clean and looking fly stepping it out to this new groove. "Slide Tonight" is for everyone who enjoys good times and great music. This song offers a smooth mature vibe that anyone can dance and relate too.
"Slide Tonight" expresses self-confidence, feeling and looking great celebrating life, and enjoying each and every moment whether it be day or night. "Slide Tonight" is for the grown and the sexy that don't mind hitting the dance floor and stepping it out. It's a vibe that anyone can move and dance too, so relax and unwind and get ready to enjoy this mellow groove and you just may find yourself sliding tonight.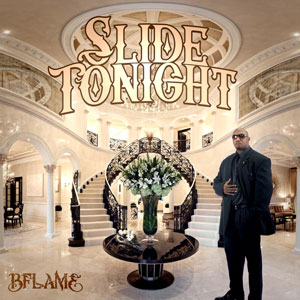 SLIDE TONIGHT SINGLE LINK" https://smarturl.it/BFLAME-SlideTonight
"Slide Tonight" is available worldwide on all music Apps and Platforms. Slide over to your favorite streaming platform and hit that like button & download now.
Connect with Bflame: INSTAGRAM – FACEBOOK – TWITTER – LINKEDIN – VEVO
Artist: BFLAME / Song Title: SLIDE TONIGHT / Genre: R&B / Year: 2020 / Written by: BFlame / Produced by: Studi OnTheBeat / Mixed by: Steve White / Mastered by: RCA
Please follow and like us: