Meet Rossco, a 19-year-old artist hailing from Lynn, Massachusetts – a city located just north of Boston. For the past six years, Rossco has been honing his skills as a rapper and freestyler, while also dabbling in producing and beat-making for the last year. Apart from the first song, "Here When You Need", featuring a beat made by K. Lou, everything on Rossco's latest mixtape project, "The VSO Tape", was created entirely by him. From recording, mixing, and mastering the tracks, to engineering the final product, Rossco poured his heart and soul into this project. He even took on the task of photographing and editing the album cover himself, showcasing his multi-talented nature.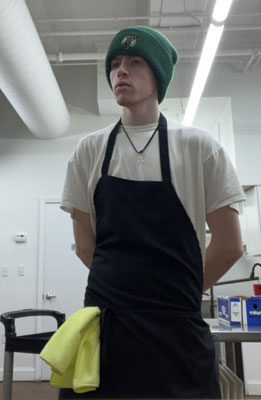 Despite his young age, Rossco's passion for music is unparalleled. When he's not busy working full-time in a kitchen in Boston, he can be found experimenting with different sounds and creative processes. Unlike other acts that pay homage to hip-hop's past or to current trends, Rossco offers a genuinely compelling spin on the genre. Sometimes challenging, with piercing walls of harsh noise, obtuse samples, and even chill grooves, his eclectic production is heavily indebted to alternative hip-hop flavors.
Technically gifted in a creative sense, his impressive flurry of words are quite often satirical, smart, and thought provoking. The rapping is what will reel you in, while the production is what will keep you around.
Daring, yet paying tribute to some of the norms of hip-hop, Rossco appeals to both extremes of the spectrum, refusing to compromise in any regard. Pungently direct, yet shrouded in intermittent poeticism, his endearing and eccentric performances carry his songs that experiment with sounds both pretty and austere.
Rossco is something of a rap chameleon with an appreciation for all sorts of production slants. He kicks off the album with the aforementioned "Here When You Need", quickly showing off his rapping skills, but it is on "Prevail" and "What It Is" that he gives the first tangible signs of his peculiarities as a one of a kind performer.
Combining disparate sounds and stylings isn't always a good idea, but when it really works the results can be pretty goddamn special. Rossco gets it just right on the varying moods of "Game Set Match", "Bliss" and "Chef Rossco".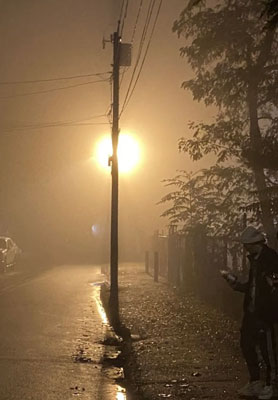 These songs take the different worlds of hip-hop and twists them together so tightly that it's tempting to give Rossco's music a new genre tag altogether. His work has been slowly progressing over the years, but it's clear that with "The VSO Tape", he has found his niche.
Atop the shifting and high-minded conceptual aims, of "Lobster Music", "Parthenon" and "I-95", Rossco introduces a slippery, nuanced and dramatic style, chock full of impenetrable flows, metaphors, off-kilter references, clever one-liners, and a sense of individuality that is endless.
His rapping is breathless, abrasive and wild, almost unstoppable. With "Winter Flow", "Riddles" and "Solo N Unstable", Rossco turns down the tempo, but not the energy, which continues to prickle through his heavily nuanced raps.
Very few rappers actually manage to provide an interesting sound outside of their artsy stylings, but Rossco is an exception to the rule. His otherworldly production and multiple cadences accentuate the creative aesthetic that dominates his work.
"Skate Scars" and "Hindsight" certifies that Rossco is making some of the most interesting and unique music ever. Over and above the creative quotient, there is also a powerful emotional pull in these songs. Though Rossco subverts the traditions of rap and hip-hop on "The VSO Tape", he still manages to keep things accessible. With a natural talent and an unbridled love for anything creative, Rossco is sure to continue making waves in the music industry for years to come.
OFFICIAL LINKS: Instagram, Snapchat, Gmail @vso.rossco
Please follow and like us: