If these last few years proved anything, it's that hip-hop is in a creative place, and continues to become more sonically diverse, filled with fresh, new faces. There are also several emerging young acts, with free-spirited energy and skills, who are due for big years. The 20-year-old Atlanta, GA born and raised, BT23 – emerging artist who currently goes to Georgia State University –  may still be unknown for now, but he has an intoxicating voice that's bound to blow listeners away.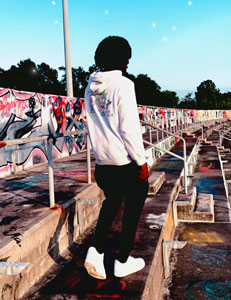 The performer from Stone Mountain has been steadily pushing his own version of the genre forward with a series of releases. His latest being the single, "Pearls" produced by P. Bark, where the 20-year-old rapper is leading his developing sound with the confidence and authority of a veteran.
BT23's natural enthusiasm behind the mic, is only matched by his abilities on it. "Pearls" rides on a bass-booming banger of a beat with skittering hi-hats and shimmering keys. On top, BT23 unpacks his insistent melodic flow, impregnated with emphatic lyrics. He comes across as a certified spitter wrapped up in a ball of energy. No doubt his performance on this track will show even more people why he's worth listening to.
The punchy single finds BT23 weaving in and out of mesmeric and melodic flows. He has countless bars like that on "Pearls", and his quick, resonating cadence really makes the bars flutter with vibrancy.
The 2o-year-old's vigorous wordplay, likable demeanor, and even more attractive sound, will quickly turn new listeners into supportive admirers. BT23's swag radiates through his music, and it will carry him through a promising 2023.
Since he started out, BT23 has remained consistent. He dropped the acclaimed EP project "Pilot" in 2022 as well as a list of singles that continue to establish his unique and polished sound.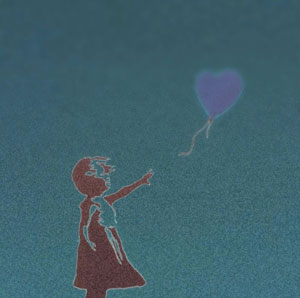 There are a handful of tracks in his catalog that encapsulate BT23 as a serious artist, including his latest, "Pearls", which is an emotionally rich and melodious track that is anchored in a throbbing beat and a relentless flow. With all these releases, his moment feels like it is soon approaching.
As charismatic as he is dexterous on the mic, BT23 is riding his shapeshifting flows and knack for dynamic songwriting to new heights in 2023, with songs like "Pearls". It shows that he clearly has a whole lot to say and a stylish way of saying it.
This is an exciting time for young artists in rap and hip-hop, with all the technological possibilities – both in production and marketing – allowing up comers on tight budgets, to climb into the main ring and flex their skills.
Time, and time again, the best new artists have proven to be the redeeming feature for the future of the game. There is no reason to think that BT23 will not be on that list. His versatility knows no bounds, but it's the proficiency he exhibits that should put him in the spotlight, and keep him there.
OFFICIAL LINKS:
https://www.instagram.com/finallybt/
https://on.soundcloud.com/t4JJBL2cwgi5WmQ67
https://music.apple.com/us/artist/bt23/1630290369
Please follow and like us: