Ronnie Lott, a San Antonio native has dreams of putting the city who in the state known for keeping it "TRILL" on the music map scene. His debut single "Trophy" which debuted on May 30th via all streaming services is set to place Ronnie among the new emerging artists that every music fan needs to know about.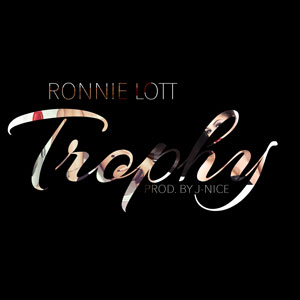 With two albums (Paradise, It's Just Different) in which Mr. Lott both wrote & produced along with three mix-tapes under his belt (East l, ll, Are You Really Down) Ronnie has been flying under the radar gradually accumulating a small group of supporters while he fine-tuned his image, sound, & style during this tenure.
Hits like " Really Wanna Know , Kriss Kross & Vibe With You", which was produced by TDE's in house producer Willie B,( all are available on Spotify, iTunes, etc..) set Mr. Lott up for this prime time stage with a prime time single that will captivate all hip hop lovers.
"Trophy" is the first of two singles that Ronnie Lott will be releasing this summer while his third LP titled "Nothing Is Forever" will be released in July. Ronnie teamed up with a Super Star producer in his own right J-Nice to produce this album and he makes his presence felt on the hit single "Trophy".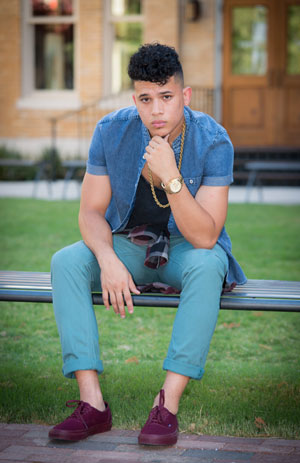 MORE ABOUT RONNIE LOTT: The new generation music is a jungle of competition.  Nascent voices and pioneers are in a race to produce the newest sounds in the music industry. Ronnie Lott (previously known as Rated R now can be referred to as Ronnie Lott or Rated) is a new name on the rise. The 23 year-old from San Antonio, Texas gained interest in music from a young age. His father had influenced him through the top hits of the 60's 70's and 80's,  As he was a member of some of the city's top bands that were known city wide for their legendary performances.
As an artist himself, Ronnie started out as a producer and he continues to produce for himself and others.  Artists such as Kanye West, Pharrell Williams and Marvin Gaye have been his influence throughout life and aspire to be remembered as one of the greats just as they are. Eventually, his ultimate goal is to be signed to a major label and have the opportunity to work with other artists in and around the world in such countries like Australia and Europe. His family, friends, and first few fans continue to be his biggest supporters and hopes that more and more will discover his music.  In his 5 years since he declared himself as a serious artist, he has released the following albums & mix tapes, (Paradise, It's Just Different) Mix tapes (East I & II, Are You Really Down)
Both Paradise & It's Just Different albums were all written and produced by Ronnie Lott himself.  With songs such as Slip Away, Love like this & Electric, Ronnie shows his versatile as not only a hip-hop artist but as pop artist who merges both markets.  The Albums segmented Ronnie Lott as a talented musician not just an artist and he began to perform at venues across Texas such as warehouse live in Houston and The Beauregard in San Angelo.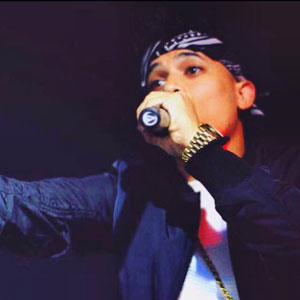 East II the mix-tape saw Ronnie do something for the first time in his young music career that he hasn't done until this point. Ronnie hooked up with another hot inspiring producer whom he would later make his primary producer for all his future sounds and relinquish his producer duties full time and concentrate on improving as an artist. J-Nice was added to the New Wave team and was introduced to Ronnie's fan-base as his producer and together the two set out as a tandem to gain the attention of the industry on their quest to be signed to a major label.  J Nice is a producer who resides in Denver Colorado, and he produced fan favorites on East II such as (How it go, Call On Me).
Mr. Lott #1 track was produced by TDE's in house producer Willie B titled "Vibe With You" in which saw Rated gain a huge fan-base as this track was highly requested and downloaded.  Erin Lowers did an article for Sonic bids titled "13 Emerging North American Hip-Hop Producers You Need to Know About.
Ronnie Lott is currently working on his 3rd LP titled "Nothing is Forever" as is schedule to be released by the spring of 2016.  His latest mix-tape "Are You Really Down" has gained huge recognition from industry reps that have started to take notice of Mr. Lott's talents and slick song writing skills.  Ronnie Lott has recently released two videos for the singles "Kris Kross" & "Keyauna" as he sets up his audience for his best work yet to come when he releases Nothing is Forever.
OFFICIAL LINKS: WEBSITE – SPOTIFY – SOUNDCLOUD
SOCIAL MEDIA: Twitter @Ronnielottmusic – Instagram @imsorated – Snapchat @imsorated
Please follow and like us: