If you liked "Alive and Free," which we reviewed recently, you will not be disappointed with "Kingdom Come." The Robert Smith Band does not equivocate in the nature of their music: all of their songs are devoutly Christian and worshipful. They take the listener through a range of emotions and leave the listener with a feeling of having listened to something substantial. Worship music can get repetitive and (dare I say) boring to me, but The Robert Smith Band, led by Robert Smith, keeps it fresh and incorporates different styles into their songs.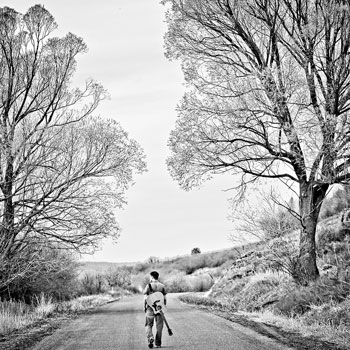 "Alive and Free" was more raw and gritty, while "Kingdom Come" has a sweeter more polished shine. The song displays a more contemporary sounding side of Robert Smith. Central to Smith's appeal is that he is at heart a worshipper of the Almighty God. As a result via his songs he is able to capture the grandeur of God by building up to anthemic heights of explosive praise yet embracing simple but ear catching riffs that the casual listener could sing-a-long with. Also, his rich and even-keeled voice with flourishes of strong emotional intensities is a surplus.
Anyone who follows contemporary worship music will admit that Robert Smith is a tremendous talent. But his talent is not the main attraction. Sure his music is good but what makes him a special artist is the depth of songs he writes and sings. What's most impressive is how his songs will have you singing along at the top of your lungs after just a couple of listens. "Kingdom Come" is no exception. Robert Smith continuously pours his heart out for those of us, who can't quite put into words, how we feel about our God. Smith states that this particular song is a tribute to 2016's TheCall event led by Lou Engle.
With "Kingdom Come", once again the Robert Smith Band has listened to the still, quiet voice of the Lord. They have faithfully put together a wonderful track that will draw you right to the feet of the Lord. It's so great to hear lyrics that truly offer worship – wrapped in an excellent melody and a well-structured arrangement. Moreover Robert Smith truly understands that worship is consuming and can take many musical forms – from classic rock melodies to new, contemporary and powerful anthems that speak to the need to not only worship God but to also take action as Christ did for those who are lost, or in need of help. And he achieves all of this without unnecessary 'preaching' or 'begging'. He just paints musical and lyrical pictures that unfold into spiritual uplifting!
OFFICIAL LINKS: CDBABY – TWITTER – FACEBOOK – YOUTUBE
Please follow and like us: