BhadWaiz (bad-weyz) is an up and coming music artist usually between Dayton and Columbus, Ohio. He's determined to offer a different, yet still classical style of Hip-Hop to the masses. BhadWaiz's overall purpose is to provide hope. Though, he'll be the first to say that he is no hero looking to save everyone around him; he feels that he can only be the guide to prove that anything is possible when you follow your dreams with complete confidence.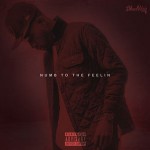 If you can appreciate catchy hip-hop with a quality beat, a sophisticated sound, and inventive lyrics, then you need "Numb to the Feeling" in your life. This milestone track is so inspirational and uplifting that you can actually feel BhadWaiz's charisma and charm through the music. He effortlessly delivers dope lyrics, and unmatchable easy-going flow and a fantastic beat and concept.
BhadWaiz came with some serious heat on this track. I don't think even he was expecting to come this hard. He is in fighting form throughout the track. I think the way to go into this track is with an even attitude, I went into it not expecting much, then after 4 or 5 listens it really hit me that not only could BhadWaiz flow but he had a substance about him too.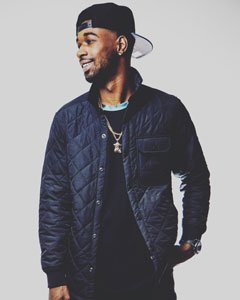 When most rappers emerge in the rap game, they do so with a level of urgency. That requirement is the foundation of hip-hop as well as the nature of life in the 'hood which propels this genre of music. After a couple of releases, most rappers tend to relax, which often affects their music. It's understandable if BhadWaiz reaches a point where he needs to catch his breath, but this far he hasn't, on the contrary, with "Numb to the Feeling", he is rapping like his life depended on it.
This is independent and underground hip-hop, but it has all the makings of commercial success. BhadWaiz's lyrics are extremely clever and relatable, staying on one's mind for a mass amount of time, as he shows his talent from beginning to end. This is probably his best track to date, which means BhadWaiz is growing better all the time, and showing his maturity and progression as a true artist. The next step would be a follow up EP or full-length album, to complete the artistic metamorphosis.
OFFICIAL LINKS: WEBSITE – TWITTER – FACEBOOK – SOUNDCLOUD –ITUNES – APPLE MUSIC – GOOGLE PLAY
Please follow and like us: