A 22 year old psychology student and singer-songwriter Heidi Plautz aka PawnShopBlues, started singing and writing at the early age of 10.  "I never really had an idea what I was doing, and honestly I still don't know. I have no idea what my goal is or if there even is one, states Heidi. Listening to her EP "End of Summer", you would assume that she has already achieved one of her unknown goals. The power of her EP, "End of Summer" is immediately apparent – in its raw, physical performances, in its earthy, organic and chilling sound design, in its close-to-the-bone lyrical honesty.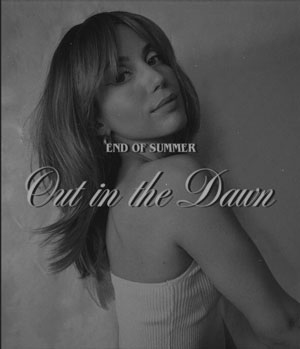 The layers of nuance in PawnShopBlues' work will obviously take a little longer to unravel. Her stories are tangled together by emotions, musings and dreams just as they are in real life experiences. Each song is connected so skillfully, each with its own narrative growth, each being given the space to have its own impact.
That impact comes by way of PawnShopBlues' richly detailed, clearly studied, but stunningly raw musical conversations. Rather than bombastically jumping out at you, her songs pull you in with their powerful allure. Like the very best music, it contains a multitude of positives, all designed by a singular mind.
"End of Summer" is an intelligent, powerful listen. Every track of the EP, overflows with an unwavering commitment to emotional truths. PawnShopBlues never backs down from her subject matter, or the emotional intensity of her tracks.
"Valley of the Sun" launches the recording, and immediately sets the tone. Propelled by the songwriter's poetically-inclined lyricism and evocative piano driven arrangements, the song constructs and eloquent exploration of Heidi Plautz's talents, including her resonant, but nuanced vocals.
"Demons" is a delicate song built on a substantial piano and strings combination, with deep bass flourishes and diverse, mellifluous voices from PawnShopBlues. It's moody and hypnotic with a consistently captivating melody.
"Out In The Dawn" is another good composition with an excellent arrangement and production. The melody is complimented by poignant strings and bits of the ever-present piano, along with the shapes and colors of PawnShopBlues' consistently impacting vocals.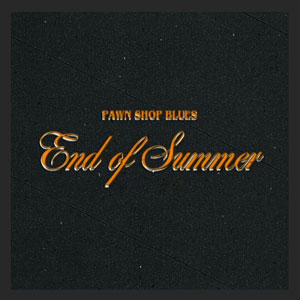 Heidi's surrealist imagery is again striking and poetic on "Bright Dreams", which thrives on the intimacy it fosters with the listener. It's this fierce desire to communicate that makes PawnShopBlues' music so powerful.
Every sonic and lyrical choice PawnShopBlues makes on this EP, is designed to draw you into her world, to make you understand things her way for the length of time you're listening to the music. It's her purely indomitable spirit that makes her so thrilling to listen to.
It's hard to review "End of Summer" without seeming completely enamored, but PawnShopBlues is a singular voice that provides music which does not pander unscrupulously to the masses.  It is at once listenable and challenging, in an uncompromising manner.
The juxtaposition of Heidi Plautz's sweetly intoxicating voice and the emotional complexity of her lyrics makes for a hard to resist combination. The songs on "End of Summer" are uniformly excellent. From the very first notes of "Valley of the Sun" through to the great finale of the acoustic version of the same track, this is an endlessly rich and rewarding project.
OFFICIAL LINKS: INSTAGRAM – YOUTUBE – ALL STREAMS
Please follow and like us: