"Forever Yours" Follows Breakout Success of  Debut Single "Therapy"
Listen now here.
Watch the video clip visualizer  for "Forever Yours" Now
Breakout pop artist noelle is back with her follow-up single, "Forever Yours." Delivering all the sensuality of a true love ballad, the track clearly demonstrates that, as Canada's newest voice in pop, noelle is just getting started. Following the success of her debut single "Therapy" last month, the new track brings fans a different side of the 20-year old, one that tells the story of finding a soulmate and never letting go.
"I am so incredibly happy that 'Therapy' is out. It melts my heart seeing everyone's comments and support on my first-ever single, said noelle. "'Forever Yours' is a very special release for me because I get to introduce my more jazzy side to the world. I really hope everyone loves it as much as I do."
Driven by an undeniable smooth-jazz vibe, "Forever Yours" perfectly captures the euphoria of a relationship's early days. With a history of writing sad ballads, noelle was inspired by LA's Grammy-winning Sweater Beats (Lizzo, Missy Elliot, Chet Faker) and Alex Tirheimer (Sabrina Claudio, Dillon Francis, Freya Ridings) to dive into the comforting intimacy of the first feelings of falling in love; when your eyes lock, your hands touch and it's clear that what you have found is going to last forever. The result is a track that is sure to resonate with fans.
Raised on the Tyendinaga Mohawk Territory in Ontario, noelle's upbringing exposed her to a vast range of musical genres, from Nat King Cole and Sarah Vaughan to the powwow drum and native wind flute of her Indigenous roots. At just 20 years old, noelle has been singing since she was barely old enough to walk. Initially finding her footing through YouTube, noelle amassed a following of 94K+ subscribers resulting from her viral covers of timeless classics and today's biggest acts. Expressing her thoughts and emotions at her piano, noelle began writing her own music as a therapeutic form of self-expression. The artists whose words she once personalized through her covers, soon became the major influences behind her own music.
Co-signed to Wax Records and Universal Music Canada, noelle was recently chosen as part of the Spotify RADAR program, which looks to support and grow notable, up-and-coming Canadian artists on the platform. She will continue releasing more new original music throughout the year, leading up to her debut album in early 2022.
Stay up to date with noelle
 Instagram | Youtube | Facebook | Twitter | Official Website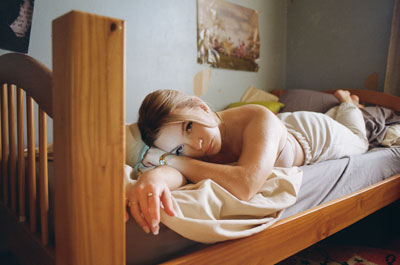 About noelle
noelle is a 20-year-old emerging pop talent with a modern R&B edge. After graduating high school in 2018, noelle signed with Wax Records, and has spent two years developing her sound to create a modern blend of R&B, pop, and jazz influences. 
noelle's pop ballad repertoire harnesses the powerful contrast of the darkness she sees in the modern world. Coupling thought-provoking lyrics with melodies that will both emotionally and physically move her audience, her words remind you how it feels to experience the world and love as a teen today.
About Wax Records
Wax Records is one of Canada's largest and best known independent record labels. Founded in 2009 the company has built a reputation on its track record of discovering, developing and promoting young exciting Canadian talent. Home to multi-platinum artists Alyssa Reid and Virginia to Vegas, award winning instrumentalists Blitz//Berlin, chart topping rock band The Man Who, as well as up and coming acts ASHS, Owen Barney, noelle, Conor Gains, Reph and Nue, Wax continues to maintain its focus on building career artists. With strategic partnerships in place with Universal Music Group and Sony ATV, Wax has solidified its position as a player on the global stage, bringing great Canadian talent to the world.
About Universal Music Canada
Universal Music Canada is Canada's leading music company, engaged in recorded music, music publishing, merchandising, and audiovisual content. Home to the most comprehensive catalogue of recordings and songs across every musical genre, UMC is committed to artistry, innovation and entrepreneurship in broadening opportunities for our artists on both the domestic and world stages as well as creating new experiences for fans. Universal Music Canada is part of Universal Music Group, the world leader in music-based entertainment.
Please follow and like us: