"Closure" is captivating, fascinating and eerie, and I'm talking about the musical score by Natt Moore – owner of Contempstrumental Records – electronica, experimental, ambient, composer and producer based in United Kingdom. As you probably would expect, considering Natt's previous epic cinema-type production with "Epiphany", this score is all about tension and moods and it does it really well, almost too well at times.
It's a low key ambient piece most of the time, but it's so damn interesting to listen to and I'm not sure what it is. It could be the bits of evasive percussion that is weaved into the composition, or the engulfing sound of the rustic strings, or maybe even the timber of an old upright acoustic piano. Whatever it is, it really adds to the atmosphere and captures a darkness and loneliness trapped somewhere in limbo.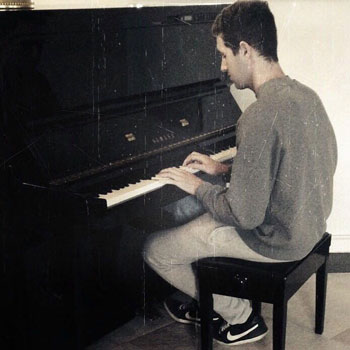 "Closure" is both sad and thoughtful in nature. Capturing the essence of loneliness it forges percussion that beats like an almost failing heartbeat. Though slow and tortuous in movement, the piece brings forth beautifully crafted atmospheric cues that do not sound boring at all.
The level of perfectionism and attention to detail, both in sound and performance execution by Natt Moore, extends throughout the track, which fits the mood and scenes that will probably be playing out inside your head, like a glove.
Natt Moore, subjects us to a subtle array of powerful emotions, the electronically powered orchestral-type music perfectly matches the feelings induced, further amplifying them and putting the listener in Natt's emotional shoes, so to speak.
I could easily go on a lengthy diatribe about the music's technical mastery but it might be just as effective to say that "Closure" is a feat of musical storytelling. Each of the music's minimalistic elements, whether complex or simple in their own right, merges perfectly to tell a story – Natt's story, or the one you fabricate on each subsequent listening to this track.
I'll stop there with the track analysis, but I will say, anyone who likes movie scores will go nuts for this musical arrangement. "Closure" is not so much a music soundtrack track, it's more like an event or a journey – and it will leave you stunned.
OFFICIAL LINKS:
Facebook: http://facebook.com/nattmooreofficial
iTunes: https://geo.itunes.apple.com/gb/album/closure-single/id1143628021?app=itunes
Apple Music: https://geo.itunes.apple.com/gb/album/closure-single/id1143628021?mt=1&app=music
Spotify: https://play.spotify.com/album/6eA3NRVVKTZTLpvinsVsso
Bandcamp: https://nattmoore.bandcamp.com/track/closure
Soundcloud: http://www.soundcloud.com/nattmoore/closure
Please follow and like us: