R&B, at least to some extent, is on a struggling road. The once prosperous genre has fallen off the rails along its journey, with only a handful of artists able to hold their wagon upright and running.  That said, when a promising artist comes along with the potential to break through, it's kind of a big deal. Michiko Del Rose is a young singer-songwriter and creative director based in France; she decided to follow her dreams and the light (the sun) in the year of the pandemic and start a musical career. "It's now or never" she said before launching herself. Michiko recently landed on my sound system with her sensationally sultry revenge-single, entitled "Bad Pxssy".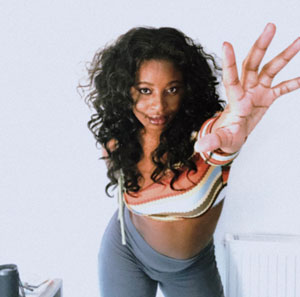 The song narrates the story a girl who is tricked by a manipulating guy, seeking to sexually take advantage of her. She falls into his trap and then decides to take revenge. The lyrics and performance by Michiko Del Rose perfectly capture the sentiment that the title suggests.
Moreover, regardless of the song definitely being of our time, it captures the essence of the 90's R&B, while also fitting the mold of urban contemporary and hip-hop. The drums thump and bass booms, while the keys shimmer on top.
Michiko Del Rose sounds truly awesome, bringing a smooth delivery where it sounds as if she's never forced to break a sweat. "Bad Pxssy" is a return to finesse, with Michiko singing beautifully and lushly against an equally gorgeous backdrop.
She delivers terrific vocals, never over-singing, or rising to a scream, yet packing the right amount of whispered punch, to deliver a knockout blow to her antagonist. She's explicit, yet her silky-smooth vocals atone, adding a sense of refinement to her bluntness. She makes her point loud and clear.
All throughout "Bad Pxssy", Michiko Del Rose maneuvers herself with a standout level of artistry that leaves you in no doubt that she is indeed here to stay.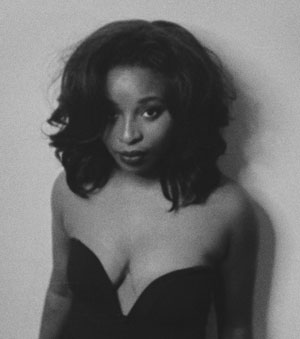 In musical terms, 2021 could be considered yet another year guided by the women of the music industry with a swathe of female artists coming into, or maintaining their prominence. Michiko is knocking on the door right now. She is transparent, honest and outspoken in her lyricism.
However, it's her willingness to go deeper than the surface level that elevates the project "Bad Pxssy", above those of a lot of her contemporaries, as Michiko highlights the experience and reactions, of being in a situation with someone whose words do not stay in line with their actions.
Consciously or not, on this track, Michiko Del Rose captures the authentic-sounding nuances and intricacies of the '90s and 2000s R&B, an art form that almost seemed lost for a while. The production also sits right in the heart of this authenticity.
Being able to have your fans connect with your music on a deeper level is what makes music so special, and it is a skill Michiko Del Rose aspires to master on "Bad Pxssy". At the end of the day, this song is raw, sonically intelligent and has a replayability factor that is second to none. "Bad Pxssy" successfully introduces Michiko Del Rose as a potential R&B star and expresses her artistic appeal.
Connect with Michiko Del Rose on INSTAGRAM and SPOTIFY
Please follow and like us: