Manhattan-born creative consultant turned singer-songwriter, Mic X (MicTheXception), aka Ryan Holder, is in an elite league of Pop artists ushering in the new hipster/electronic RnB movement. Mic X was discovered while teaching a fitness class in Bally's by Bravo reality TV star and singer songwriter, Tina Sugandh.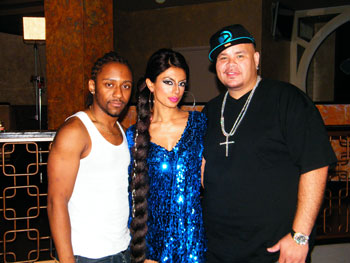 He since has toured internationally and shared the stage with the likes of Liza Minnelli, Savion Glover, Alan Cumming, Fat Joe and many other celebrities.
"Radiate- Haven Remix (Exended Version)" the new single by Mic X, features top-notch EDM production, including shimmering synth pads and snappy drum programming. Vocally, Mic X allures with an irresistible melody, while the introspective songwriting is capped off by a notable chorus.
I know much of what we hear on the radio is brain-dead crud, and that it's sometimes hard to find the diamonds hidden in the rough, but try not to sleep on this guy for too long.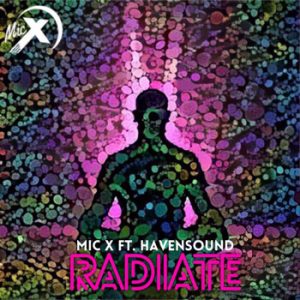 The track has got so many layers, so much musical texture, it's incredible. Mic X is consistent and pure, he just finely crafts a song that sounds all at once futuristic, and yet familiar, as he explores the subjects of love, intimacy, family and relationships. As can be witnessed, the man put his everything into the recording. I was surprised at the honesty of the song and the careful attention to detail, both musically and lyrically.
Miguel simply put, is a real talent, and through this single (and its remixes), is able to take your mind on a beautiful exploration of life, love and fantasy.  There's a certain curiosity and freshness to his music that just adds that something extra to the already anthemic and captivating qualities of "Radiate- Haven Remix (Exended Version)".
He is definitely not your run-of-the-mill RnB artist who survives on 'oohs' and 'aahs' alone. He adds meaning and substance to his tracks, while his tone and technique has an edgy, modern urban urgency, which delivers that 'radiating' energy, ever-present on the new single.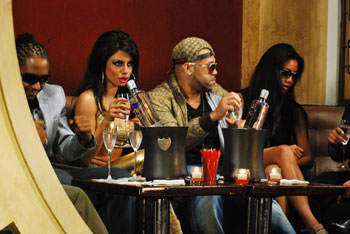 Look out for the Mic X single "Radiate- Haven Remix" now available on all major retailers, and follow this Jersey native on his website, www.Micxmusic.ml and on all major social media sites to join "TheXceptionalOnes" and receive free prizes, giveaways, playlists, celeb interviews, and of course new music as Mic X tours Virginia Beach and Montreal in coming months.
About Ryan Holder: Ryan Holder is an expert in the entertainment industry with 7 years' experience in tour/artist/product management, fitness and wellness, and product development. Currently working as a content developer for Live Now Network, he also contributes to W.A.R.P'D Entertainment's celebrity news blog and frequents Los Angeles as well as Manhattan, NY.
OFFICIAL LINKS: WEBSITE – REVERBNATION – YOUTUBE – INSTAGRAM – TWITTER – FACEBOOK
Please follow and like us: