Born in Germany as Michael Shawn Williams from talented musical parents, Mic L. Shawn is deeply passionate about music. His musical endeavors over the past two decades reflect his passion. He has showcased his talents by singing at military and sporting events both in the U.S. and abroad. Mic L. Shawn has also performed in numerous talent shows, choruses, and bands, as well as having opened for major recording artists such as H-Town, Shai, and Jagged Edge, to name a few.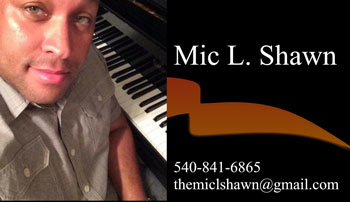 He presents a variety of arrangements that crossover into R&B, Hip-Hop, Neo soul, and Gospel music. Besides his own music career Mic L. Shawn shares his abilities with Land of Promise Church in Fredericksburg, VA (Dr. James E. King founder/pastor). He serves as a member of the praise and worship team as well as provides valued input regarding musical arrangements for weekly services.
Mic L. Shawn is currently promoting some new music including the single, "Game (Love or Lies)". The first time I listened to this R&B/Soul-infused track, I couldn't believe the magic in Mic L. Shawn – you get lost in it as it touches the depths of your soul…what amazing God-given talent! From falsetto to smooth natural back to falsetto in one breath!
I have always been a huge fan of any and all types of music, but it seems that in the past few years R&B has taken a turn for the absolute worst. That is why I am so happy that Mic L. Shawn released this track. He is a true artist that brings back the old school shine that once belonged only to the legendary artists of our time.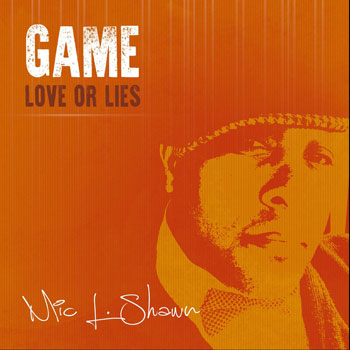 It is so refreshing and wonderful to hear true talent. I think that sometimes people get caught up in the artist's image, what they look like and other superficial qualities, that rarely do they look at the talent of the musician. This man can sing. His music is what you'll want your love to look like, calm, sensual, passionate, beautiful, intelligent, and flavorful. This is the type of song they invented the word 'classic' for.
'Classic' evokes a time, a feeling, a mood, or a certain place in your life that only certain pieces of music can take you back to. "Game (Love or Lies)" has that quality – the composition, the musicianship, the passion, it's all there – but all is made possible only because the voice behind it is able to push the boundaries of time.  Mic L. Shawn's music here is so relatable, because he hears and makes you feel the pulse of love.
Mic L. Shawn has gone on record as saying; "While my musical career has not yet reached the heights that I hope to one day aspire to, I feel that the sky is the limit."  I have no doubt in my mind, that sooner or later he will reach that highest high. But with music which feels so honest, with words so beautiful and poetic, Mic L. Shawn has already lifted his audience to that very place of rarified air. That in itself is something many other artists have aspired to throughout their careers…in vain!
Follow Mic L. Shawn on FACEBOOK and purchase his tracks on GOOGLE PLAY
Please follow and like us: