Award-winning Lyrics Of Two is a band from Los Angeles, California, founded by lyricist, songwriter and sociologist Marie Helen Abramyan. A classically trained pianist, Marie Helen's training began with her uncle Ashot Abramyan, a notable violinist of the Utah Symphony, after whom the Abramyan String Quartet was founded. Lyrics Of Two have scored many chart topping, award winning songs, while Marie Helen has also written hit songs for international pop stars and for country music artists as well. With the release of their latest single titled "California Loving",  Lyrics Of Two has accumulated rave reviews and yet another chart topping single.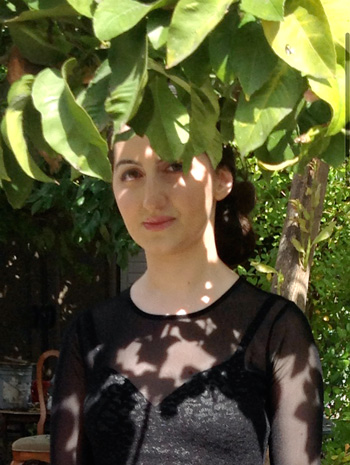 Yet for all their success, there's a good chance that most outside of Los Angeles, may not have heard of Lyrics Of Two, but after this record you will – not least because of some of the high profile attention they've attracted. What strikes first and foremost is the interplay between the warm and joyous organic elements, with plenty of melody and poignant harmonic lines, while a gently soaring acoustic-driven rhythm rumbles away besides the vocals.
The scene is perfectly set for the celebratory lyrics – "California loving smooth as the ocean tide / Carefree soaking up your love like sunshine / Crazy for ya feeling like a song with no rhyme / I'm falling for you like sun in the springtime / I'm so glad I found my California loving."
It's a song that steadily unravels itself, and by the time the sweet and alluring chorus gently pulls on your heartstrings, you wonder how much more Lyrics Of Two have up their sleeves – but somehow you know they still have plenty more.
This prime cut shows that Lyrics Of Two have a lot to offer, and with the remarkably restrained production that allows the vocals and instrumentation space to breathe and grow, it's a recipe for success to be sure.
New musical terrains are unearthed here by Lyrics Of Two, not as if they were a giant mechanical excavator, but instead formed within the humble origins of a shovel and spade arrangement. Every note, nuance and word, appear as gradual additions in measured motion to Lyrics Of Two's additive melodic orchestrations and basic rhythm structures. The vocal interaction essentially adds poignancy to the musical creation.
While the song is focused around climatic, naturistic and romantic purity, there are lyrical markers which offer more introspective motives. The lyrics are perfectly simple, but carry a weight with them that only works for an act like this. Marie Helen Abramyan displays her passion in "California Loving", spinning you into emotional bliss with her voice and her apparent beautiful innocence.
OFFICIAL LINKS: WEBSITE – FACEBOOK – SOUNDCLOUD – YOUTUBE – TWITTER – INSTAGRAM – ITUNES – GOOGLEPLAY – AMAZON – SPOTIFY
Please follow and like us: