Augustine Kiawu, a creative, skilled and talented Christian artist (also known as Lyrico) who was born and raised in Liberia, on the West Coast of Africa, has launched of his new Gospel Record Company. Dubbed as 'KNG Gospel Kingdom,' this independent record company was founded by Lyrico in conjunction with his wife, Julie G Kiawu.
This past decade, has seen many talented artists grow into Christian Hip Hip ambassadors, leading the charge of the genre into the mainstream consciousness. With Christ-centered raps and production that could stand toe-to-toe with any popular rapper, Lyrico is shooting his way to the top of this list of underground Christian rappers.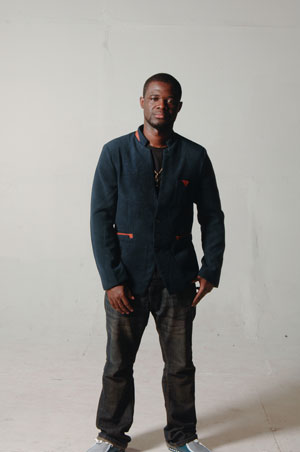 It is into this context that Lyrico puts out his EP, "I.S.M. (I AM SENT ME)", featuring the single "I'm All About Christ". Expectations are obviously high, and Lyrico is consistently been meeting them on these recordings. Few would have any argument that the production, raps, collaborations, and Christ-centered message of "I.S.M. (I AM SENT ME)" is anything less than what we come to expect from the most talented rappers in this genre.
There's just something about Lyrico tracks that are different than anything else that is really out there, and I think that it's his sincerity. Feel is really important to music, being able to completely change someone's mood in 3 minutes is not an easy thing to do through most other mediums, but it is something that can be accomplished with music.
Listening to tracks like, "True Love Never Die" and I'm "I'm All About Christ", is an emotional roller-coaster that you're just going to want to ride again and again and again. And you can experience the same sensation listening to "'O Lord" featuring Julius & Trokon.
As to be expected from the KNG Gospel Kingdom label, this is a very well organized, well-thought-out release from Lyrico. Hard-hitting lyrics, good beats, good flow, good rapping all make this an entertaining and yet hard-hitting effort. When Christian rap is done this well, it's a gem.
There's no self-aggrandizing, no distraction. Instead, the form gives freedom and space to dig and explore. Presently living in Philadelphia, and serving as a true minister, upcoming Pastor of the Gospel of GOD Almighty through Jesus Christ, Lyrico is able to mine his topics and leave listeners with much more to consider.
I like how he not only pushes Jesus Christ but he also pushes common sense which is much needed in today's society.  Theologically rich lyrics with well-produced tracks, this is very enjoyable in terms of entertainment, as well as instruction.
To find out more about Augustine Kiawu and KNG Gospel Kingdom, visit: FACEBOOK – TWITTER – KNGGOSPELKINGDOM
Find Lyrico's music at ITUNES – AMAZON
Please follow and like us: