Releasing yet another dance track, Lyndon Rivers comes out strong with a song that is sure to be crowd pleaser this summer. "Have You Ever" opens up with a full rock sound, producing a very emotionally filled opening, and then Producer Lyndon takes the track full circle with his own soul pounding synth mixing. Capturing impressive vocals characterized by bright production work, this track epitomizes the EDM genre.
The Australian based music producer throws down a pure party pop and dance rhythm that is a rush of escapist fantasy, mired with nightlife hooks. The basslines paint an impossible picture of an endless party where the bottles never stop popping.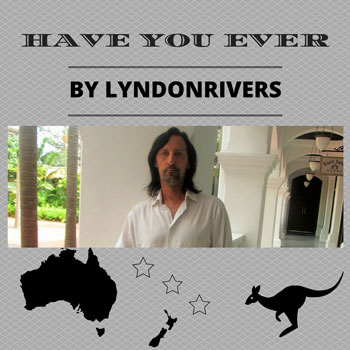 This ceaseless party rhetoric is a necessary element of what makes this music the enormous and completely fun experience it is. In 2016, the EDM landscape has evolved a bit – in some cases, fully merging with other genres like pop and hip hop.
This is a genre that was just considered adolescence, glow sticks and crazy costumes aside, is now fusing itself in the DNA of all of your favorite songs – and "Have You Ever" is definitely one of these. Blast this one while you're cruising with the windows down and let the music take over.
Even if the sound isn't exactly original and the lyrics are hardly profound on here, Lyndon Rivers still possesses something indescribable, a spark that makes him somewhat unique. To me it's probably his choice of vocalists and the earworming melodies ever present on his tracks.
At the end of the day, "Have You Ever" is a very enjoyable, melodic and easy to listen to track that will get you pumped up, energized and positive. If music is also about feeling well – and music-therapy certainly seems to be working in that direction – Lyndon Rivers is doing a fine job of making you feel somewhat carefree and careless for a few minutes. I dare you not to smile and jump around when this song comes on!
OFFICIAL LINKS: REVERBNATION – AMAZON – FACEBOOK – TWITTER
Please follow and like us: