Following some succesful releases during 2016, Italian based  producer and pianist, LREDS is back with another  single. The track is "Memories" ft. Rafaela. Electronic Dance Music (EDM) has really changed the face of pop music, and has become a prominent fixture at the top of the charts. The problem with this is that with so many DJs becoming well known, EDM tracks can quickly become cliché and generic rather than the original genre it once was. This however is not the trap that LREDS has fallen into with this track. Instead the only thing he does is blend in some retro dance sounds.
"Memories" features some great vocals from Rafaela, and on the evidence of this track, LREDS is right at the top of his game as a producer, and it's easy to see why he will pull in the crowds. What he provides here is over 4 minutes of ebb and flow, deep breakdowns rubbing shoulders with a full on floor, but very smooth anthem and soaring melody.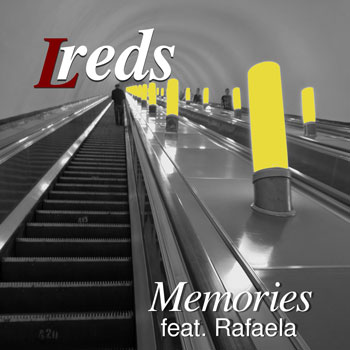 But there is so much more to this than just using EDM as a description. Influences from the progressive and techno genres are abundant throughout this track.
This really is something that is on another level, which will force you to sit up and pay attention. I have always believed that LREDS' strengths lie in releasing the sort of songs that not only contain fantastic music but tug at your heartstrings, your emotions, your feelings.
This track cements my beliefs. For those who still yearn for the classic synth sounds of late nineties. You will find it here. The song sounds like sparkling vision of nostalgic love moving into the future.
LREDS releases songs that make you feel like life is something you can touch. Thus, his mission to show the depth of dance is to make you see that when you are moving carefree, you are more open to experiencing life like something you can have.
By the time LREDS reaches the final bars of "Memories" ft. Rafaela, you feel the child-like glee and inspiration for life that makes you want to raise your hands and touch the air like it was an ocean above you: clearing, crashing, and felt upon your skin. While most people struggle to see life as tangible or touchable by their hands, LREDS makes music that bristles with electricity.
Well if you've read this and are still not sure, I would strongly urge you listen to some more music by LREDS. His mixing and production keeps the music alive and interesting, with a good top quality EDM soundscape on display. Accept no imitations!
OFFICIAL LINKS: SPOTIFY – ITUNES – GOOGLE PLAY – SOUNDCLOUD – TWITTER
Please follow and like us: