Loki the Minnesota based hip-hop artist, was born and raised in the rough inner city of Miami-Dade, FL, moving up North his senior year of high school. Loki has been making music for over 10 years and counting, and has just dropped his latest banging single, "Hop In The Lamb".  I cannot stress how important it is to have a producer whose style compliments the artist. I'm not sure who the producer is, or if the track was self-produced, either way, this beat meshes perfectly with Loki's flow.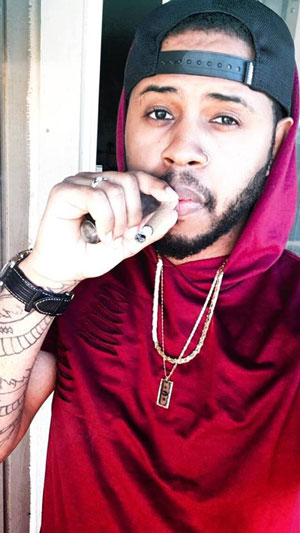 Loki's got a new type of hunger on "Hop In The Lamb", he roars his way through the song with the confidence of an MC whose been through a lot of BS in this game and still came out alright. The production gives him room to let loose.
The track is essentially a vibe-inducing song, and gets you hyped unless you don't have a pulse or something. Here Loki is introspective and emotionally resonant. While most rappers lead us to angry, aggressive releases these. Instead, Loki sounds almost peaceful. Mature, even, in his laidback lyrical onslaught. It's the perfect balance between bars and introspection.
"Hop In The Lamb" is an impressive track on all fronts and while it probably won't find an audience with fans of what's currently on the radio – as Loki doesn't use the infamous female sung hook – it is an incredibly mature record that will appeal to longtime Hip-Hop heads looking for moody, personal, skillfully produced music notwithstanding the dodgy gang-bang theme.
In closing, Loki impressed me with this, and that's coming from a guy who's regularly unimpressed with most recent hip-hop music. Hip-hop is a place where many people are caught up in images, but Loki isn't like that. He presents himself in a manner where you feel like you're getting the full picture of the artist, warts and all.
This track is a new, raw vibe that works well and should keep Loki in the hip-hop conversation until his next release comes along. And where I'm sure he'll make an even bigger impression.
OFFICIAL LINKS: SOUNDCLOUD – TWITTER – INSTAGRAM – Contact info Lokisevere@gmail.com
Please follow and like us: