Leo Wilde aka Lionel Wilder is an American music producer and independent artist from South Los Angeles, California, USA. Leo grew up in a tumultuous family situation in one of the worst city districts in the country, and was expected to fall victim to the system. However Leo Wilde had dreams about music, which he began creating at the tender of 10, after discovering Fruity Loops via his elder brother. Hence when he was 19, Leo attended the Musicians Institute to receive his Audio Engineering Certification.  He worked at a recording studio for almost two years before going off on his own adventure.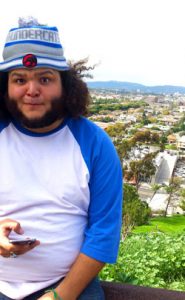 In 2013 he started a promotion company in California, called "My Own Entertainment, LLC." Leo Wilde writes, produces, records, mixes and masters all his songs, which he release and publishes under his publishing company, "Leo Wilde Music."
Fresh on the list, is the self-produced single "Dangerous". The track, a free download from his website, is somehow gritty yet smooth at the same time, so listenable and yet nothing like conventional pop music
Leo Wilde is one of the only few R&B and Soul artists at the moment who isn't conventionally cookie cutter, and it's this dichotomy that characterizes him as an artist. Leo oscillates between pop-gloss and grit, between passion and meaning and between exposure and mystery.
His smooth, soulful voice almost obscures what he is singing about, with more than a small side of brooding desperation and nihilism. He is pioneering a kind of sub-genre of R&B that feels uncompromisingly authentic.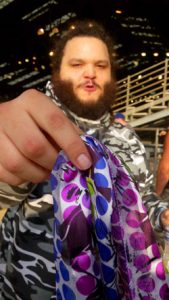 The worn out tropes of 'bitches and money' somehow feel subversive again, thanks to the experimental electronic production and Leo's crooning vocal. The lyrics feel like an uncompromisingly realistic reflection of his reality, and its aggressiveness is tempered by the smoothness of his sound: "I was the one you called / Every time something in your life was going wrong / I was the one you called / But it turns out you didn't even want me at all."
Pop music – within the framework of R&B and Soul in this instance – that truly speaks to people is a rare thing these days, but this track is so magnetizing because it feels so distinctly personal. In an age where popular music has become increasingly bland in order to appeal to as many people as possible, "Dangerous" is vividly honest.
It's not about getting drunk in a club, it's about the psychological and emotional turmoil within a relationship. Leo Wilde is pushing the boundaries of what we consider to be "popular" and he is wise to resist typecasting.
OFFICIAL LINKS: WEBSITE ► TWITTER ► FACEBOOK ► SOUNDCLOUD ► ITUNES ► SPOTIFY ► YOUTUBE
Please follow and like us: