With his release, "Like Me", Californian urban contemporary artist, Klef Mikaydo, upped his game once more. He gave his all and he made it work. He gave his explicit, his sexy, his moody mood for lust, while at the same time, gave his moody mood for love. Klef seems to have transcended his talent to a level that breeches what he already does so damn good. The single is about going to the next level, rising to the occasion and giving fans the best music he has to give. The smooth keys give it that classic, Rat Pack vibe, and its simple, infectious groove will get you up and slow-dancing.
Here Klef Mikaydo cozies up with the slow-jamming backdrop to espouse the greatness of his sexy mojo: "He can't do it like me," warns Klef. "Whenever you call, I know what you're looking for." The singer-songwriter will be considered a serious, sexual and sensual ladies' man thanks to his romantic take on R&B. The bass drum kick is heavy. The lyrics are straightforward, and the serious bedroom funk Klef infuses into the song's suffix deserves special mention.
The groove-driven track is about an insatiable desire just to get next to someone and prove that you're the one. It's downright playful. Klef Mikaydo goes to his bread and butter balladeer style here and puts a twist on it.
He sits right in that sweet spot of poignancy and authenticity, part of the standard of excellence in his work, that sets him apart from so many R&B singers on the scene. The unique combination of clarity and suaveness in his voice is a perfect fit for this arrangement. Production-wise, "Like Me" is a monster too.
Overall, Klef Mikaydo has once again redefined himself and asserted his dominance in the underground R&B field. He is all over the beat on this single, pushing the song's momentum and the sweeter edges of his voice. All of these element have yielded bountiful rewards, showcasing the focus of his sensual stylistics and constituting a powerhouse of a single.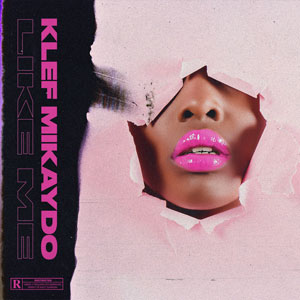 Remember when R&B music was about singing? When lyrical content meant something? When it was true to its name, rhythm and blues? Klef Mikaydo is here to remind you of that simpler, better time with this track.
Klef Mikaydo produces music that would fit in easily on today's hit radio stations. Through the entirety of "Like Me", you will find smooth harmonies, emotional depth, and some truly epic runs to his vocal prowess.
It's not often that you can point to a track today where the production and performance are firing on all cylinders throughout, but "Like Me" gives Klef the opportunity to do just that. The track wraps the listener in its velvety smooth layers one bar at a time.
The silk-like production dances on the listener's palette inviting the individual in to a world of sensually textured delight. This is the soundtrack of growth and personal experience penned in three and a half minutes of confident transparency.
OFFICIAL LINKS: WEBSITE – INSTAGRAM – TWITTER – YOUTUBE – SPOTIFY
Please follow and like us: