Coming out of North Dallas, TX, Jefe Slime started life with humble beginnings. On government assistance, Jefe's mom did what she could to make ends meets, while through it all, the artist strives to be happy, seeking to emanate positive vibes. He is no stranger to hustling and making ends meet. Jefe's motto is: "If you want it, work for it." Currently he is riding high with his single "JiGGa". It is poignant, introspective, outspoken and explicit. The song plays like the audiobook version of Jefe Slime's personal experiences, between his emotional outpour and anguish, contrasted with an ability to be ruthless and a smooth player.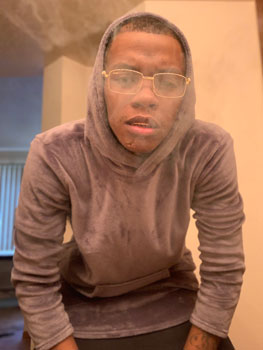 Sometimes the rap tracks that stick with us the most — the ones that really impress us — are not always the ones that are alternative, groundbreaking or highly innovative. More often than not, these are tracks that take the sounds of the moment and execute them about as perfectly well as they can be executed.
If an artist can meet the public's listening desires, and still make something powerfully his own, then that artist has really accomplished something. That's more or less what happens with Jefe Slime here.
With "JiGGa" Jefe Slime has made a dark, hypnotic and emotional track that speaks the language of trendy mainstream rap while actually addressing the corner of explicit, alternative trap.
This is commercially a dangerous aesthetic path to tread. But Jefe pulls it off, and he makes it all sound natural, without ever compromising what he's been presenting from day one. He has found way to stick with his instincts even as he satisfies the sonic demands of the masses.
One of the strengths of "JiGGa" is that Jefe Slime understands how his voice works, what kinds of sounds suit him best. That's smart on his part. He tailors his voice with a series of captivating vocals adlibs and exhilarations, breathing a psychedelic charm into the track.
Jefe raps with loads of precision, energy, and vocal twists which have been a common theme throughout his catalog. He has done a stand-up job on every one of his projects in terms of production, and this one is no different.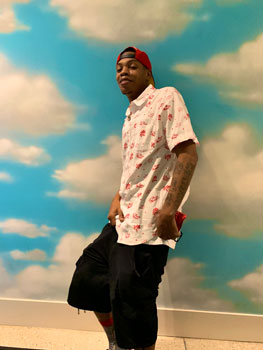 Jefe has always found great beats, weaved them together with other sounds and elements of his voice, and kept fans entertained with each new track he released. This successful formula is confirmed on "JiGGa", which is yet another gem, added to his already stellar discography.
The song has its own eccentricities that make it another worthwhile listen. Overall, I'm thoroughly impressed with Jefe Slime latest track. The beat on here feels expansive yet minimal at the same time. It's like Jefe found the perfect balance for his instrumental, sound and flow.
No doubt, "JiGGa" is Jefe Slime in his purest and top form, and will set the bar for his future, independent releases to come. It's a common trope to suggest that a rapper walks in his own lane, or has developed his own space; it's easy to say, but a lot more difficult to do.
Especially when you're putting out sounds that are in line with the trends. Yet, in one way or another, Jefe Slime manages to walk in his own shadow. It's a sign of true talent, true ingenuity and a spirit of perseverance.
OFFICIAL LINKS: INSTAGRAM – FACEBOOK – TWITTER – TIKTOK
Please follow and like us: