Jacob Didas grew up in Buffalo, New York. After high school, he contracted into Army ROTC while completing his bachelor's degree in nursing.  After officially commissioning as an Army Officer and graduating school, he received orders to attend training in San Antonio, Texas and was then stationed in Honolulu, Hawaii where he currently resides.  Through the chaos of the military and the stressful schooling, music was always a source of comfort and inspiration for him.  After learning how to play classical piano as a child, improvisation quickly became his main focus.  This skill was essential in the creation of his first official album, "Lucid", which he produced, wrote, recorded and mastered independently in his own studio.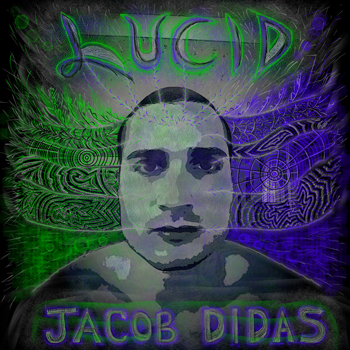 Jacob Didas explained that on recording the album, much of his inspiration comes from a history of battles within his own mind, along with the lessons learned and the appreciation he gained as he came to terms with this struggle.  I should note right off the bat that I only recently picked up Didas so I don't have any experience with his demos or any other material.
But what immediately drew me into "Lucid" was Jacob Didas' musical diversity – the highs and lows his songs flow between are the kinds of musical experiences I love. I came into this album with high expectations and completely blind to what the style would be.
Didas is liberal with his influences and often pulls from outside the usual hip hop bag of tricks but I was still surprised at how different this was from anything I've heard in the genre this year. I appreciate hip hop, but I'm also a big fan of a lot of various genres, so I suppose I may be an exceptional case in regards to appreciating what he's created here.
That said Didas deserves any accolades he garners for this effort. This contains a very finished product with some songs going through several progressions, all sonically linked and yet distinct and interesting.
The sound itself encompasses a lot of the music sounds derived from the last few years in a way that is supremely impressing. Didas can switch from acoustic to electric, and electronic, in an instant, and even in the same song.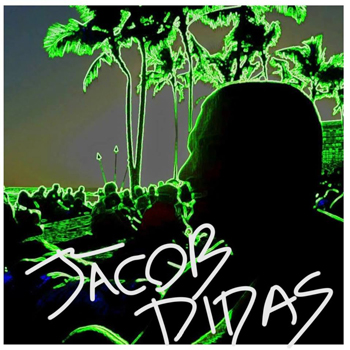 Something he does on the album opener "Drumroll". At the same time he can go from stripped down and percussive to layered and epic, with full-on orchestral strings, which you can encounter on the track, "Manic". By the time "Deluded" has concluded its course, Jacob Didas has shown the ability to be a competent rapper with solid punchlines, intelligent word play, and impeccable flow.
All throughout, this album ditches the familiar themes and sound of hip-hop for something much more different, more epic and intense. Spacey melodies precede guitar-laden beats, funky rhythms that feature ethereal choral singing, or maybe Didas crooning rather than rapping – these are all possibilities you will encounter across the 10 tracks that make up "Lucid".
You will also bump into a quirky and sprawling piano-driven tune, entitled "Phantom". But believe me the surprises don't end here, with the bubbling synth totem "Homebound" coming up next. It's clear we're dealing with a dude with oddball but hugely effective smarts and suss.
Jacob Didas' musical mood boards have templates that are deep and wide in tone. Making this album a bold, striking, sprawling rush of guitars, synths, percussion and bright splashes of sonic color, which is all the better for Didas to conjure up some high-level lyrical angst. Jacob Didas proves on "Lucid" that he is as much of a creative force as anyone in the underground rap world today.
OFFICIAL LINKS: YOUTUBE – FACEBOOK – DATPIFF
Please follow and like us: