J_on_it, the 26 year old up and coming emcee and producer out of Rock Hill, South Carolina is an independent artist operating under his own imprint Phuk Society Music.  J_on_it is the musical archetype of emotional and urgent rap. His new mixtape "Don't knock my hustle", is an intense motley of lyrical authenticity and real-life storytelling. The mixtape grabs a pinch of his previous releases, adds a bit more electricity, and then blends the musicality of the past with the newfound tools and problems of his present daily grind. The ensuing narrative potpourri is sweet at times and bitter at others.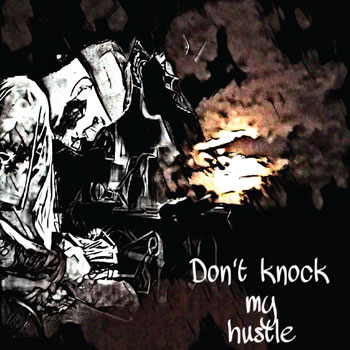 From the get go, with "Wastin Time", J_on_it's tone suggests a straight talking mixtape with unreserved honesty. He strips away any ostentatious instrumental flair, extolling immeasurable affection with his voice, some looped keys, and driven percussion touches. "Wassup" brings the rapper's cute 5 year old baby daughter into the mix, and an engaging dose of sentimentality and self-empowerment.
The mixtape is at its best when it avoids the seductions of the studio and refuses to let expansive instrumentation hide its heart. Case in point the piano and drum driven "Blowin Up My Phone", which leaves J_on_it front and center with keen knack for captivating storytelling. "All I Do" delivers a similar sonic formula, except its tone is darker and immediately more resonant, as J_on_it states: "All I do is grind".
J_on_it has outdone himself all the way through "Don't knock my hustle", with an engaging soundscape of soul-searching, streetwise, and bedroom rap, that illustrates his feelings from a downright personal perspective. From the slow burning twang of "Country Slang", to the moody "Enough is Enough", and the tongue-twisting "Wonder Why", J_on_it shows off his versatility and motivated instinct.
Listening to the music of "Don't knock my hustle" persuades listeners into believing that they truly know J_on_it. As a rapper who maintains an uncommon sense of creative individuality while also possessing the familiarity to attract listeners, this mixtape cannot be held by the confines of its stylistic slant. From the beginning to the end, J_on_it is transparent with his emotions, utilizing lyrics that make you feel like his exposing his thoughts directly to you, one on one.
The above is especially true on "Open Letter", where J_on_it makes his thoughts especially clear: "Fuck society, live your life with no apology." He explains how a change of attitude could change your mindset. J_on_it approaches the second half of the mixtape with an uplifting tone that exudes positivity. With strong rhythmic drive and layered vocals that soar through each production. This is evident on "Grippin Th3 9", as it is on "Magazine".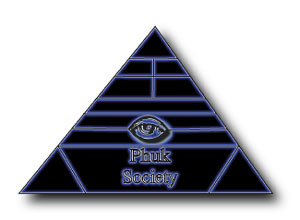 The introspective "Life I Choose" slides in on some sweetly melancholic guitar lines, while "Some Thangs" switches back to the more dramatic piano-driven backdrops, where J_on_it ups the intensity and tonal nuances in his voice.
Here, as on other tracks, he continues to divulge personal experiences and universal wisdoms.  "Flexin 4 The Gram" balances some more heartfelt storytelling with the cold, honest introspection that J_on_it is so damn good at.
The mixtape closes with "Time is Key", which once again proves that very few artists can replicate the honest and nuanced songwriting of this galvanized artist. J_on_it's immaculate wordplay and flow propel narratives that are equal parts optimistic, and weary of hardships.
"Don't knock my hustle" documents what he's been facing over the last few years, coating his stories with open-hearted, bittersweet truths, and plenty of hope for his grind, moving forward.
OFFICIAL LINKS: WEBSITE – SOUNDCLOUD – INSTAGRAM – FACEBOOK – BEATSTARS
Please follow and like us: