After a three year hiatus Honolulu's very own Jwizdom is back and better than ever with his latest single "Baelando". Jwizdom connects with Canadian producer SHWAH (@shwahofficial) to follow up his previous release "Love Language" (video link below). SHWAH lays down a smooth R&B production with reggaeton and tropical elements. The simple yet elegant production provides the perfect chilled out vibe to showcase Jwizdom's innate vocal talent.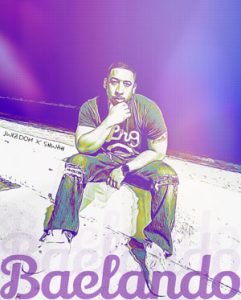 Jwizdom flows effortlessly over the beat sporting both English and Spanish lyrics through the form of rapping as well as singing. The song touches on the intimacy, bliss and emotions that come with late nights dancing at the club.
Jwizdom beautifully captures a classic R&B vocal tone on the hook with pure, raw emotion that is undeniable. On top of that he manages to keep things fresh, swaggy and modern on the verses for the younger crowd all without pulling too far away from his signature sound.
Seamlessly switching back and forth from Spanish to English – sometimes even mid-sentence – Jwizdom is in his element. Expect to see a lot more from this Hawaii veteran in the coming year as he continues to tap in with SHWAH regularly on the creative side. In the meantime you can check out his music catalogue on Spotify.
OFFICIAL LINKS: SPOTIFY – INSTAGRAM – YOUTUBE
Please follow and like us: