GEDA was born in Brooklyn during the 80's and moved to Bay Shore Long Island where he joined Green Enk. "It's Always Sunny in New Amsterdam" is an EP about a week in "New Amsterdam," a euphemism for the fluctuating feelings one encounters throughout a week in New York. GEDA is clicking on all cylinders and finding out he can be all things to everyone.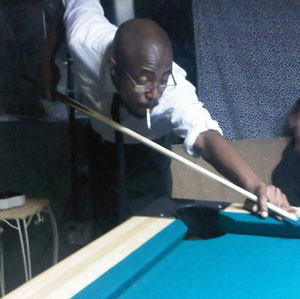 As soon as I popped this into my player, I was hooked, this EP is one of the most solid recordings I have heard in a while, it's ridin' all the way through. This was very well crafted from the punchlines, to his flows making sense and not non-sense all the way through, and there is even content to make your mind wonder and not wander. The songs were even strategically placed in the right order I feel.
GEDA approaches a song with the beat in mind, and you'll be hard-pressed to hear a rapper today that's as melodic and skillful as he is. The songs are so smooth and soulful, it's something you can slide into. While other artists who are his contemporaries are releasing music to stay relevant, GEDA is doing it as a form of creative expression.
His toolset includes a vast array of punchlines, appealing and charming hooks, and an aptitude for picking just the right beat. And here, GEDA has done his best job at showing you his knack for beat picking on "It's Always Sunny in New Amsterdam".
Another thing worth noting is the EP's careful timing. The project is not only short enough for simultaneous playbacks but also long enough for a deeply engrossing listen upon the heavy tracks and even lightheaded enjoyment on the less complex ones.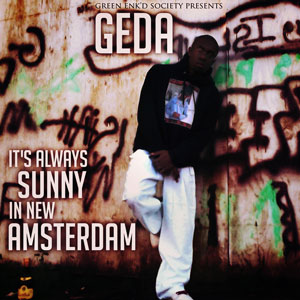 The brilliance of this project is found in its briefness at only 5 tracks – and as a rule of thumb, the shorter it is, the more people want it.
Showing his rap bar skills on "Tuesday" – Produced by Ant The Nerd and "30,000" also Produced by Ant The Nerd is where the climax for the EP comes to a high. GEDA goes straight into attack mode, while the drums hit the bass, giving these songs the courage to soar.
"It's Always Sunny in New Amsterdam" concludes with GEDA slaughtering "Tomb of the Unknown Street Soldier" – (Ft. Grand Wizzard MC) Produced by RJK and the title track, "It's Always Sunny In New Amsterdam" (In My Bag) – Produced by RJK, with charming and real lyrics that is sure to grab the attention of true hip-hop fans.
In conclusion I can say that I like GEDA and I'm eager to hear any of his new music because he is very intelligent and eloquent with his words, metaphors, and flow. If you don't pay attention when you're listening to his music you'll definitely miss a few things. So if you haven't already, go and listen to this new EP.
OFFICIAL LINKS: GREEN ENK – SOUNDCLOUD
Please follow and like us: