Many rappers in the hip-hop industry are known for their rhyming, wordplay and storytelling talents, but very few artists are also known to create their own beats. With an ear for soulful production and a pen game that will go bar to bar with your favorite artist, one can only wonder why the Houston, Texas product G3E, doesn't have a bigger name. G3E started his journey in music making dubstep in his bedroom as Prod.G3E. He soon found peace in the simple elements and graduated to making hip-hop and Trap beats for commercial use. The sense of comfort in the production process induced him to push his creativity one-step further. So he put some beats together and came up with the artist G3E.
Now G3E brings his single "Left It Behind" produced by Prod.G3E to the table. A song he claims was very heavy for him to write due to the story presented within the track.  Straight off the cuff, the song is actually flawless. It is a recording with substance, a concentrated lyrical theme, and compelling musical elements which many rappers dream to add to their bag of tricks. G3E's earnest lyricism ebbs and flows through the song, establishing that for him, this isn't just a song, it's a mental and emotional state of being.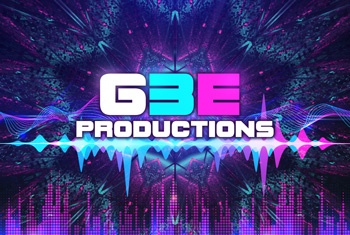 At the same time, G3E uses "Left It Behind" to establish what he perceives to be the skill set needed to create an impacting delivery and a great production, introducing himself as both a rapper and a producer for those who have not heard of him yet. G3E's mission seems to be a restoration of hip-hop as a craft and not as simply a commercial product. Though, to be fair, the track has all the traits of being an ear-catcher. The focus is on performance, and as such, G3E's verses come across as nuanced and affecting.
There are potent moments of deep reflection on "Left It Behind" as G3E unpacks his revelatory and tortured narrative. The rhyme scheme of the verse is immaculate, and not a single bar or word feels misplaced or wasted. The flow is effortless, and the delivery has such an ache and authenticity to it. Not to mention the storytelling and content, which are probably the most important aspects. Everything on the track feels directly from the heart.
The production from Prod.G3E is fantastic and is exactly the kind of foundation that you would want for an impassioned narrative. The resonating piano, the atmospheric pads and the gently skittering hi-hats are highly noteworthy, fueling an impressive project containing some of producer's most soulful music. It evokes haunting impressionistic images, perfectly supporting the vivid writing, while creating moments that hit hard. Here Prod.G3E shows just how superb he is at his craft.
Overall, it is hard to find any aspect of "Left It Behind" that is less than spectacular. G3E balances a number of extraordinary talents between producing and rapping. This record is a testament to his level of intelligence, introspection and artistry, within those confines.
OFFICIAL LINKS:
https://www.beatstars.com/g3eproductions
https://www.youtube.com/channel/UCRbhnHq1BONjf3u6SKkOdXw
Please follow and like us: