Flynn comes from Brooklyn NY. Currently sending music to Dj Nick of Marino Gang (also the Dj for Asap Ant), Flynn has just released his latest banger "No Proof" (Prod. Danny Bobby). The track has that unqualified, absolute feeling of arrival — a flag planted firmly in between the underground and the inhospitable grounds of the mainstream. Although this track may not have brought up anything dramatically different from what's already out there material wise, Flynn's unique approach of blending gut-busting bass-lines and trap choruses with mainstream rap verses makes this tune a rather pleasant sound in today's hip hop scene.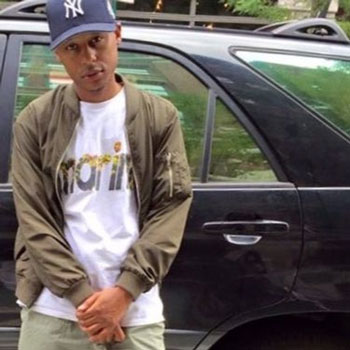 Whether or not you think he has got one of those more identifiable voices in hip hop today, you can't deny that his verses are impressive and he can switches between styles, and beyond, with ease in a song. Today in Hip-hop style matters, and Flynn showed off plenty of it on "No Proof" (Prod. Danny Bobby).
Context is also important, and this rapper plays his role in opening to new influences, helping to knock the venerated sub-genre fear, out of a deeply self-referential rut. But songs matter just as much — maybe more — and Flynn knows how to deliver the good ones, if this track is anything to go by.
The emcee uses the infamous and super-hip vocal manipulation sound effects, to embellish an explosive banger, built on a deep bass and synth production which results in a compelling crossover track. There is a lot to admire about "No Proof" (Prod. Danny Bobby) – the way Flynn's delivery combines agility and real charm with a slight hint of bug-eyed insanity.
The distinctly somber mood established with the bass-heavy production is nicely offset by the twisted verses Flynn drops throughout the track. Whenever Flynn takes the mic, he's a ridiculously charismatic live wire, and that incendiary presence prevents this album from being a dark or depressing listen. The swagger and simple, but captivating flow Flynn displays when he raps, is one the strongest selling points of his music, and on this record, those qualities shine bright.
The verses he drops on "No Proof" (Prod. Danny Bobby) are without question attention-grabbing and all-around impressive verses, even though they are never super-energetic, super-fast, or in your face yelling.  It's just the pace and tone, plus the light and dark between Flynn's rapping and the production which perfectly matches the theme of the track, which worms its way into the listener's ear.
OFFICIAL LINKS: SOUNDCLOUD – TWITTER – INSTAGRAM
Please follow and like us: