Recently the name ZK VØLKR has emerged as a beacon of innovation and sonic prowess. This dynamic and mysterious EDM virtuoso, brimming with energy and driven by an unwavering passion for crafting awe-inspiring sonic experiences, has once again pushed the boundaries of electronic music with his sophomore instrumental single, "Facts." For all intents and purposes of simplifying the writing process, we will stick with 'him' as the chosen pronoun for, ZK VØLKR as we don't know enough about the mysterious producer's profile to certify gender or any other personal traits. Suffice to say, what matters most is the music. In this meticulously crafted sonic journey, ZK VØLKR demonstrates an innate ability to weave resonating basslines, skittering percussion, cinematic synths, and fiery guitar-like motifs into a mesmerizing tapestry of sound.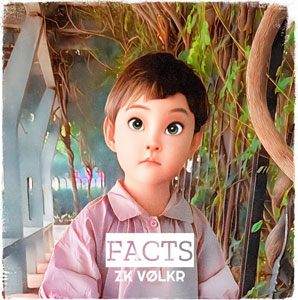 ZK VØLKR's musical odyssey began with his debut single, "With You," a testament to his innate talent and insatiable drive to innovate within the electronic music sphere. Drawing inspiration from trailblazing artists such as Marshmello, ZK VØLKR embarked on a creative journey that traverses diverse musical influences, ultimately leading him to forge a distinctive sonic identity. At the core of his musical palette lies the fusion of Future Bass and Trap, allowing him to create compositions that effortlessly blend energy, emotion, and a sense of escapism.
What sets ZK VØLKR apart is his exceptional ability to craft soundscapes that evoke a wide range of emotions, taking listeners on a transcendental journey through music. From enchanting build-ups that raise the anticipation to explosive drops that release an electrifying surge of energy, his signature sound envelops the audience in a rhythmic euphoria layered with sonic bliss.
Armed with cutting-edge technology and an intricate understanding of music production, ZK VØLKR meticulously constructs each element of his tracks. This attention to detail is not just limited to the musical composition but extends to the art of mixing, where technical prowess merges seamlessly with boundless creativity.
"Facts," his latest offering to the electronic music world, stands as a testament to ZK VØLKR's remarkable talents. The track unfolds with resonating basslines that reverberate through the listener's core, establishing an immediate connection with the rhythm.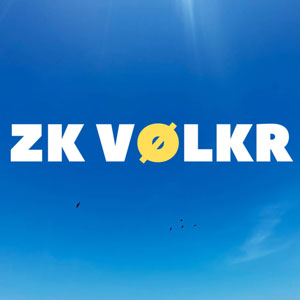 Skittering percussion adds a dynamic texture, while walls of cinematic synths and strings paint a vivid sonic landscape. It's in these cinematic elements that ZK VØLKR's production skills shine brilliantly, conjuring up a rich and immersive sound that takes you on an auditory journey.
Yet, what truly distinguishes "Facts" is ZK VØLKR's innate knack for ear-warming melodies. These melodies, effortlessly woven into the composition, elevate the track to a higher plane of musical excellence.
With "Fact," ZK VØLKR has created epic electronic music that seamlessly transitions between the pulsating energy of a nightclub and the immersive atmosphere of a cinematic soundtrack. It's a testament to his versatility as a producer and his ability to craft music that transcends boundaries.
In a genre saturated with talent, ZK VØLKR has established himself as a visionary force. With "Facts," he not only solidifies his position but also leaves an indelible mark on the independent electronic music landscape. It's a sonic journey that demands multiple listens, each unveiling new layers of intricacy and emotion.
ZK VØLKR is not just an artist; he's a sonic storyteller, and "Facts" is the latest chapter in his captivating musical narrative. With every release, he reminds us that electronic dance music is not just about beats and drops; it's about the profound connection between sound and emotion. In the hands of ZK VØLKR, that connection is nothing short of transcendental.
OFFICIAL LINKS:
https://www.youtube.com/@ZKVLKR
https://open.spotify.com/artist/7B9BZSFxXSFrNuvJ4ObJhg
Please follow and like us: