ETA (Eating Tracks Alive) is a Rap/Hip hop duo from Evansville, Indiana, who go by the names of Kontxt and DB. "Rumors" – Ft. Ali Buckets [prod. KingWonkaBeats] is their 1st official single, from the upcoming project "The Before and After Party". If you call yourself a true Hip-Hop follower, your collection is nowhere near complete without a copy of "Rumors".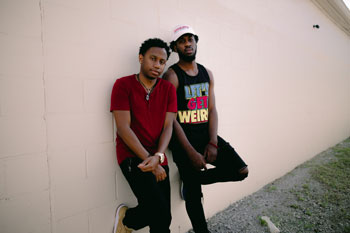 It's because of tracks like this one that it pays to keep an open mind. Much like rock, hip-hop over the past decade (or at least its public face) has been largely a non-stop parade of mediocrity, but ETA (Eating Tracks Alive) provides convincing proof of just how much potential the genre actually has.
Instead of focusing too much on establishing a threatening image or blasting the listener's eardrums with mindless and overbearing soundscapes, ETA marry the poles of a bass-driven beat and rap with more musicality and intelligence than anyone would expect prior to listening to this track.
The uber-smooth Kontxt and DB spit out witticisms and allusions with a flow that puts the likes of some of their peers to shame. The subtle drums and deep bass in the background give the music a warm and organic feel, in sharp contrast to the canned beats that predominate in hip-hop (with a few exceptions) these days.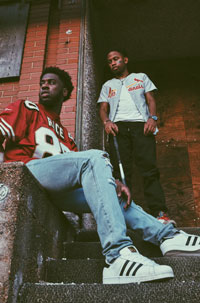 Perhaps most importantly, the song is irresistibly catchy. If you can't bob your head to "Rumors" – Ft. Ali Buckets [prod. KingWonkaBeats], chances are you're way too uptight. This track is a great reminder of how little things like passion and artistry could make for a great track.
That's certainly a lesson that more people in every genre would be well advised to heed. Kontxt and DB seem capable of using pop culture references and hip hop machismo to create lyrics that have a deeper meaning than at first glance. After subsequent listens, their music reveals incredibly smart rhymes that actually flow with the beats magnificently.
Few rap artists put in such work as ETA to fuse beats, melodies, lyrics, timing, and thought into a relevant musical effort as eclectic and stomping as "Rumors" – Ft. Ali Buckets [prod. KingWonkaBeats]. This is definitely one of the better rap duos around now.
OFFICIAL LINKS: SOUNDCLOUD – TWITTER DB – TWITTER KONTXT – FACEBOOK – YOUTUBE
Please follow and like us: