An independent artist currently working with CTNT Records, Devin Finesse is a hip-hop artist from New Bedford (Massachusetts), mainly known for his song "Tom" that went viral across the Mass area. On his latest single, "Doja" Freestyle (OneTake), Devin proves to us why he is leagues above his contemporaries. Pushing his rhyme scheme and flows to its limit over one of the best beats he's rapped on.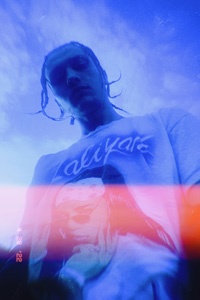 Sincerely folks, Delivery-wise, the New Bedford artist knocks it out of the park. His flow and cadences throughout the track are damn near impeccable. Devin's voice acts as another instrument entirely and adds more to the song's dynamic.
Wordplay is Devin Finesse's forte and he does not disappoint. His penmanship (in this case freestyle), is what makes him stand out among this new school of rap and the reason why his music should be loved by die-hard hip-hop purists. Expect to hear plenty of double entendres and frequent alliteration among other surprises like pop culture references. I'm pretty sure there are still a number of lines that went over my head.
This is probably the first rap track I've heard this year that has clicked with me almost instantly from the opening bar. Devin Finesse wastes no time and comes flying off the blocks with a flurry of verbiage in "Doja" Freestyle (OneTake).  Stunning lyricism, a sensational beat, and the incredible ability to fuse the two together is what puts Devin Finesse ahead of the pack. This is probably a masterclass in that respect.
It's also pretty obvious that Devin Finesse's personality shines throughout the track. This single really feels like one of those instant old school hip-hop classics reworked and brought right into future with a punchy modern infusion to show what the genre was actually known for once upon a time. A ferocious flow and fiery lyrics, accompanied by a thumping beat makes for an enthralling and captivating ride.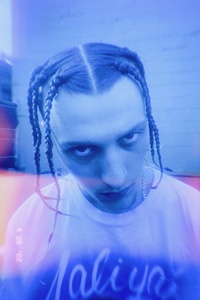 Devin Finesse's fervent, breathless rapping, juxtaposed against a steady beat, allowing his lyrics to carry the flow of the song heavily. Devin's powerful, persistent bars, hit with laser sharp accuracy. When you listen to Devin's music you know what you're going to get – bars, superb flows and then more bars again.
Devin is a very unique artist carving out his own lane. He exemplifies wordplay and rap technique in a time when the genre is known more for leaning on vibes over lyricism. But he can supply that too, if needed. All the characteristics of Devin Finesse's music appear in full force on "Doja" Freestyle (OneTake). His attention-grabbing flows effortlessly fill this track, as he unleashes his mindset in lyrical form.
"Doja" Freestyle (OneTake) is a must listen to anyone who enjoys hip-hop and wants to keep up with the artists that are truly taking things to another level, as he exceeds all expectations. Moreover, hip-hop enthusiasts should be excited to see where his career will take him next.
OFFICIAL LINKS:
IG – https://instagram.com/devinfinesse?igshid=YmMyMTA2M2Y=
YouTube – https://youtube.com/channel/UCTP7NuN6w3kVWSNeONXENcA
Please follow and like us: