DelliReeus is a new age Rap/RnB artist. Originally from Klaipeda, Lithuania. DelliReeus moved to the U.S. into a small town called Wheeling, IL at age 12. Ever since his passion for music has been astonishingly growing. Now he brings us his latest single, "Covid One Nine (World Tribute)" ft. Lord KristosLuz. Coronavirus has forced governments worldwide to take drastic measures to halt its spread – from putting one-third of the world's population under some kind of lockdown or quarantine, to postponing major events. But the Covid-19 crisis has ignited an unexpected trend: new songs and music videos from artists who show that they care. Among them is DelliReeus.
Just as much as the virus has done, as is continuing to do "Covid One Nine (World Tribute)" is intended for a far-reaching, sprawling audience, as its theme and emotional delivery is relatable on a global scale. There's something distressing about the fact that an artist such as DelliReeus isn't more regularly recognized for his talents. He's made a more interesting hip-hop record than anything you'll find on the radio right now.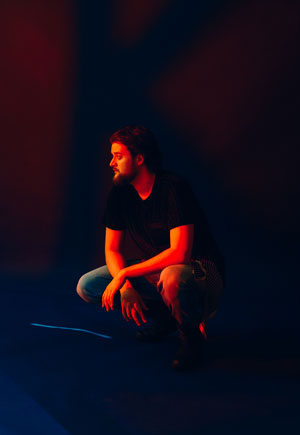 "Covid One Nine (World Tribute)" is apparently simple at first glance. A beat, a lead musical hook running through the track, an all-embracing warm musical backdrop, DelliReeus' resonant vocal cadence and captivating inflection, as well as his lyrical ability to gut you while your jaw drops at his sprawling wordplay. He weaves his narrative with conviction and honesty, as he applauds the front-line workers, and exults the gratitude of the people.
Rest assured that DelliReeus' thoughtful vocabulary will impress regardless of whether or not you're able to analyze his words enough to parse out the layers of meaning he infuses into his music. He shows his unparalleled knack for imagery and reflection. Punctuated by Spanish verses, the song is tinged with impacting pathos, as both DelliReeus and Lord KristosLuz paint an inspiring portrait that's intensified by the atmospheric beat.
The production is rich and layered, as well as quietly energetic, providing just enough dynamic oomph without stealing the spotlight from DelliReeus nuanced flow. It's an intense portrait of an afflicted world held together by those who never back down in the face of struggles and hardships.
Perhaps music, no matter how powerful, can't save the world. Maybe we're all doomed to suffer a fate that's beyond our control. But if this collaboration between DelliReeus and of Lord KristosLuz teaches us anything, it's that everyone is trapped in the same battle – and as long as we stay focused and look out for one another, there's still a chance we can rise above it all.
"Covid One Nine (World Tribute)" fills all the notches of what's expected from rap and hip-hop today. And to bring it all together, the more I think about this track, the more I end up liking it. It's laced with gripping rhymes and deep meaning. This is a great, layered, compelling, hard-hitting listen that's obviously getting a high recommendation. It may even be the best track of its kind, this year.
OFFICIAL LINKS: YOUTUBE – INSTAGRAM – FACEBOOK – TWITTER – WEBSITE
Please follow and like us: